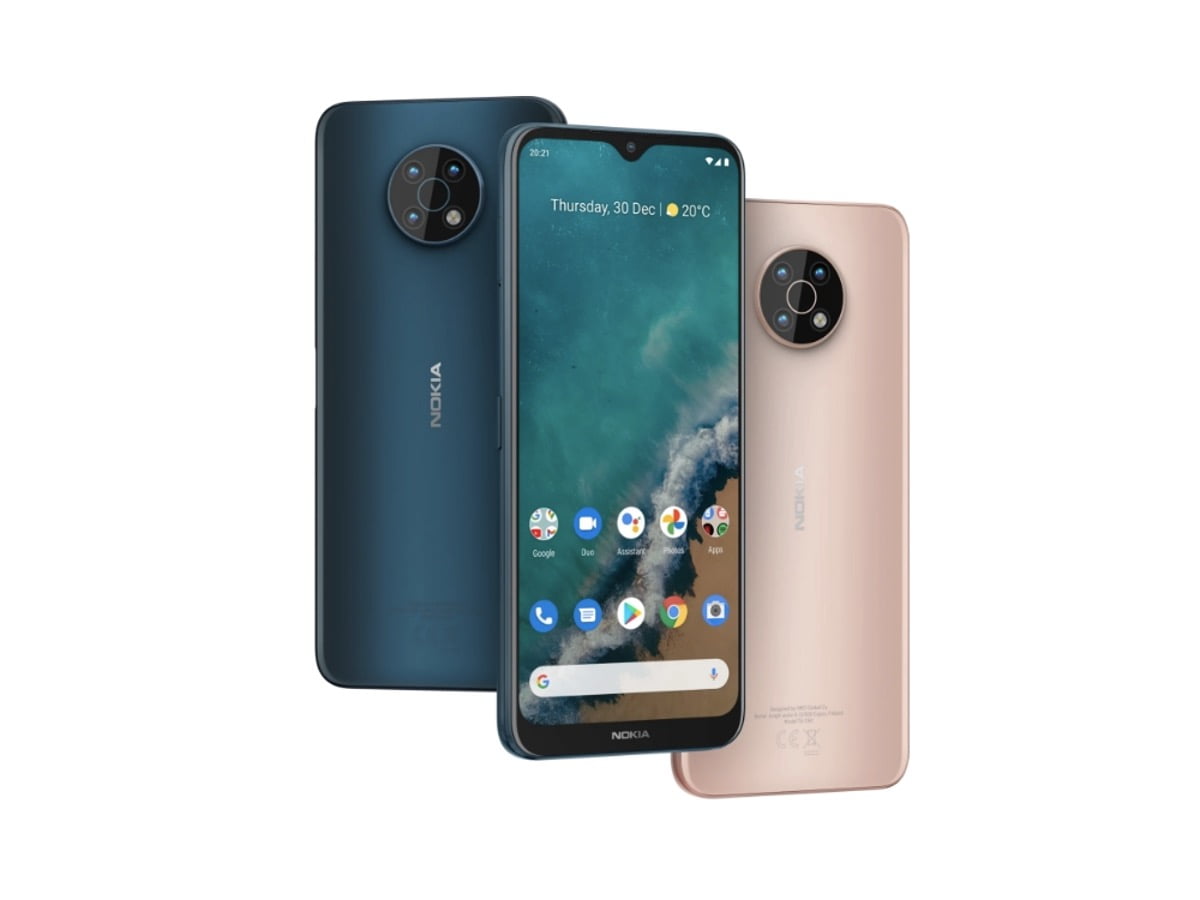 Nokia was one of the founders of mobile phones, and it has been in the market for quite some time. It started offering bulky phones with keypads until technology switched from keypad ones to smartphones. Now, it has started offering its line of smartphones, which loyal Nokia customers admire.
There are different items in the line, but many people think that it's very expensive. You'd be surprised to know that these are affordable, but the quality is impressive. If you're searching for a Nokia smartphone, here's the Nokia G50 review to consider.
What's in the Box?
The box comes with a Nokia G50 phone that measures 6.84 by 3.06 by 0.35 inches. It has the average size of typical smartphones in the market, which is why you'll love it more. It's easy to hold, even when you're in public. Aside from that, it's not weighty at all since it only weighs 220 grams.
You can also guarantee that it's very durable because it comes from quality materials. It doesn't easily break when you drop it. Plus, the screen is also durable, where you can expect fewer scratches as you put it in your pocket, bag, or pouch.
When it comes to its style, you'll also admire how classy but appealing this phone is.  It comes in two colors, which are Ocean Blue and Midnight Sun. Both colors look appealing, that you will not need any case. Its modern touch also makes the overall appeal of the design exceptional.
Aside from the unit, it also comes with a fast-charging charger. However, there are no other freebies with it. If you're expecting other freebies, you might get disappointed because it also doesn't come with a headset, unlike previous Nokia phones.
Specs
Display Resolution: 720p by 1560p
Processor: Qualcomm SM4350 Snapdragon 480 5G
Internal Storage: 64GB, 128GB
RAM: 4GB or 6GB
Camera: 48MP wide-lens, 5MP ultra wide-lens, 2MP depth-lens on the main camera; 8MP wide-lens on the front camera
Connectivity: Wi-Fi 802.11, Bluetooth 5.0
Ports: One 3.5-millimeter audio jack, one micro SDXC slot, one UBS Type-C 2.0
Features
The Nokia G50 phone comes with many exceptional features that will make you buy it, like the following.
The battery life is one of the main reasons why you should consider buying it. Unlike other entry-level phones in the market, it has a battery life that will last for two days with minimal usage. Nokia is not only famous for its durability. Many users love their phones for their exceptional battery life, especially in the smartphone era.
The design makes it also one of the most suggested phones because of its overall appeal. It may have a thick and heavy chassis, but it doesn't destroy the style. On the bright side, it uses premium materials, so the case looks very elegant with a modern touch. The metal frame with a plastic rear cover is very impressive because it makes the phone more durable.
The display resolution is average at 720p by 1560p, but you'll love the bright and large screen LCD that measures 6.82 inches. However, some still think that the 60Hz refresh rate is too low if you compare it with other brands, but you can enjoy watching a movie or playing games with its resolution.
When it comes to its performance, there is minimal sluggishness because of its Qualcomm SM4350 Snapdragon 480 5G. It's exceptional when it comes to a 5G connection, and you can switch from one activity to another without worrying about the slowness that it might give, unlike other smartphones. You can watch your favorite movie or series without interruption, or you can browse the internet without any hassle because of its CPU's performance.
If you love gaming, you'll also admire its 4GB or 6GB RAM, which is very suitable for gamers. You can choose any games you prefer on your phone, whether you love action-adventure or tactical. There's also no sluggishness when you're playing, which is another good thing about it.
Lastly, the camera quality of this Nokia phone is also exceptional. Other brands are not competitive enough for their camera quality, but you'll love how this model can assure you decent shots. The front camera is very impressive when taking selfies, while the rear camera also gives a relatively natural look.
Pros
Clean software
Affordable
Long-lasting battery life
Cons
Chunky style
Low-resolution at 60Hz display
Comes with a 10-watt charger
Conclusion
The Nokia G50 is an in-demand smartphone these days because it's very affordable, but it doesn't fall short of its specs. Many users gave it an outstanding rating, but there are some features that Nokia should improve.
This phone's battery life is an impressive feature because it can last for two days with average usage. It's the best phone you can carry with you when you're on a hike. It's long-lasting, and it quickly charges since it's fast-charging. It comes with a 10-watt charger, but it's compatible with up to 18-watt chargers.
Aside from the battery life, the camera quality is also impressive. It may be affordable, but there's no compromise on its camera quality. You can expect decent shots, regardless if you use the rear or the front cam.
Lastly, the performance and the RAM make the phone exceptional. Browsing the internet is hassle-free while playing games is more fun. There's no slowness when you move from one app to another, and there's no lag during games or movie nights.
On another note, some users didn't like the chunky design of the phone. It may look elegant by color, but others didn't admire the bulky feeling of the phone. Most enjoy using thin phones for convenience, which is unlike this model. Nonetheless, its performance is impressive.
The best smartphone on a budget that you should consider is the Nokia G50 because of its features. You can guarantee that this Nokia phone will give you what you need in a smartphone, from camera to performance. If you are also into gaming, you can never go wrong with its performance and RAM. Even though the design is not as premium as others, it's still a good deal to consider.