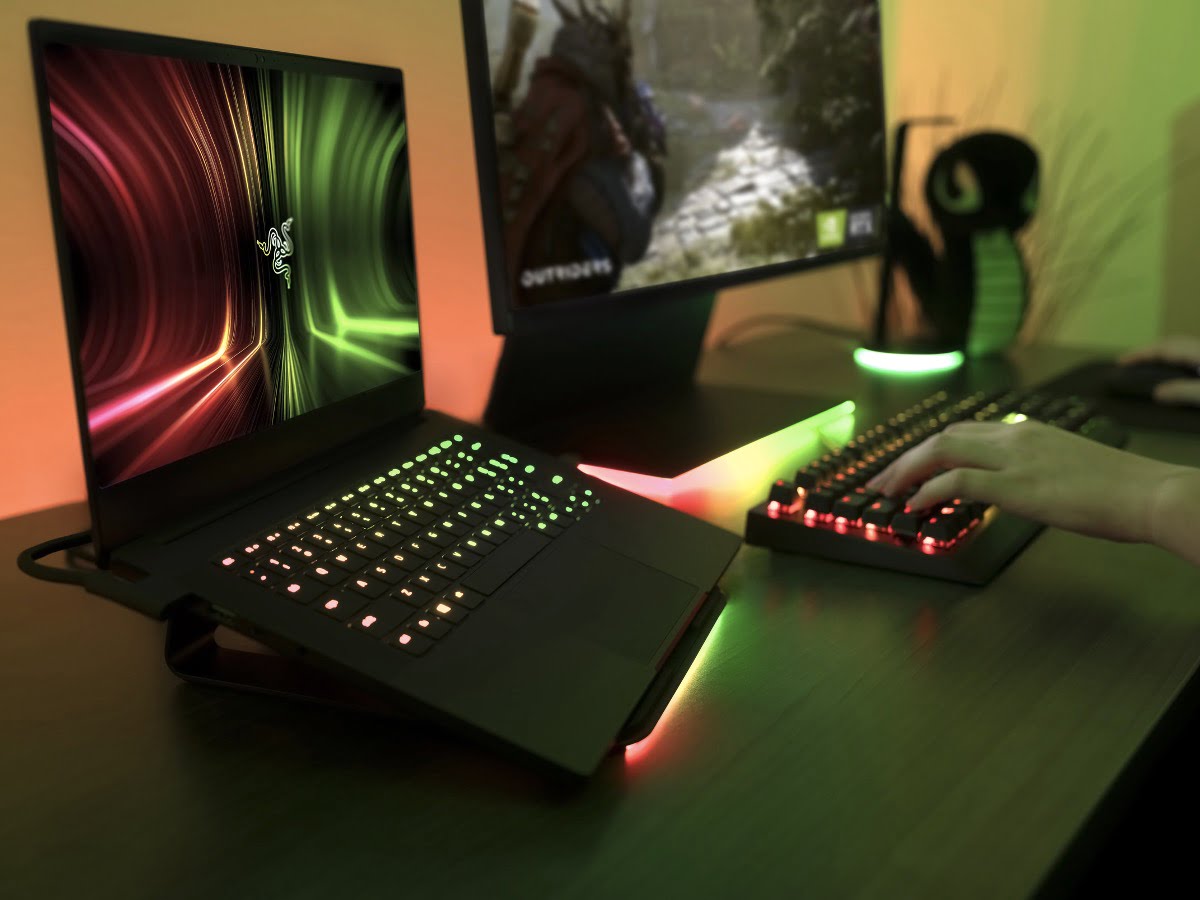 Laptops are becoming necessities these days as technology progresses. During the pandemic, many schools switched to virtual learning, where a student should have at least a computer, a laptop or a tablet to be able to attend classes. People used to go to internet cafés when they need to do some documents or play games. Now, laptops made it more convenient for everyone to enjoy and be productive without sacrificing convenience.
These days, laptops are not only for office works. You don't use a laptop to edit a document or a spreadsheet. It has a lot of uses now, like watching movies online or even playing games. It's best if your laptop can perform these activities. Some even invest in gaming laptops to make sure the performance is exceptional.
The market offers several gaming laptops, and most brands build a versatile laptop that you can use for gaming and other office-related tasks. If you're looking for the best to consider, here's a Raze Blade 14 review.
What's in the Box?
The box comes with the Razer Blade 14 laptop that measures 12.59 x 8.66 x 0.66 inches. The size is very convenient, letting you bring it anywhere you go. If you love working or playing in your friend's home or cafés, you will not have any problem storing it in your backpack or messenger bag. The size doesn't' sabotage the gaming experience you're about the experience while using this laptop because the 14-inch screen will satisfy you. Aside from that, bringing this laptop anywhere you go is hassle-free since it only weighs 1.78KG, unlike other gaming laptops that are too bulky and heavy.
The style is very classy in black color. The texture and finish give it a premium finish, which is another plus point for this laptop. It puts a gaming vibe when you're using it, and the style is unisex.
The keyboard is also another reason to love it because of its RGB LED function. You can set any color per key, which makes it more appealing. Also, typing is easier because the keys are soft, and they don't make any noise. It doesn't have a numeric keypad, but it's not a big deal at all since you can use a Bluetooth keyboard.
The touchpad steals the spotlight because it's very large. If you're an aspiring graphic designer, having no mouse is not an issue because the touchpad is wide enough for designing or sketching. Its texture is also not inconvenient to use, and it's very responsive.
This laptop is very sturdy as it comes from high-quality materials. The case is very durable, which is why a lot of gamers prefer it over other brands. The case has a premium touch, which will assure you it will last longer. It might be more expensive compared to other laptops, but you'll get the worth since you will not need any new laptop for quite some time.
This laptop comes with a charger, but there are no other freebies. Some gaming laptops have inclusive headphones or a mouse, but this one doesn't have any.
Specs
Display: 2540p by 1440p
Processor: AMD Ryzen 5900HX
Storage: 1TB
Ports: two USB-C, two USB-A, one HDMI 2.1, and one combo audio jack
Connectivity: Bluetooth 5.2 and Wi-Fi 6E AX210
Features
The Raze Blade 14 is a wonder about gaming, but it also has other competitive features that will convince you why you need to buy it.
The processor of this laptop is an AMD Ryzen 5900HX, which is one of the best processors for gaming. You can guarantee no lag while you're playing your favorite game. Aside from that, it's ideal for multitasking. If you're using your laptop in office works, designing, and gaming, switching from one app to another is not a hassle at all. There's no down in its performance.
The graphics and display resolution of this game is impressive as well. If you're watching any video or playing, you'll enjoy what you see because of its 2540p by 1440p display. It's even better when you plug it into a bigger screen. You'll get the best gaming experience you've been yearning for when you use this laptop.
The sound quality of this laptop will meet your expectations as well. The bass, treble, and audio are excellent, letting you enjoy anything you play, even when you're on the stereo. You can play your favorite songs and enjoy these while you're playing or doing other tasks. If you want to play and listen to music or watch a movie discreetly, you can plug in earphones or headphones since it supports a combo audio jack.
Aside from that, things are more convenient with this laptop since connecting to a wireless device is quicker with its Bluetooth 5.2. You can use any device to connect it to your laptop, regardless if it's a mouse, keyboard, or speaker.
The storage of this laptop will impress you since it can store up to 1TB. Most laptops these days are becoming more competitive with their storage, aside from the performance. On the bright side, this laptop has abundant storage for your files, as well as your games. Computer games consume bigger spaces than files, but you will not have any problem storing anything when you're using this laptop.
The camera doesn't have big features, but it has a decent quality when you're using it for videoconferencing. If you're streaming your games, you might need to invest in a high-quality webcam for better video output because the quality of the setting is entry-level. There are noises, which make the entire view a bit blurry. Unlike other laptops in the market, there's also no privacy shutter, but the camera is functioning well.
This laptop has ample ports, but it doesn't look too bulky at all. All the ports you need are available, especially the HDMI port if you're connecting to a television. However, there's no SD card reader. It would've been better if Raze included an SD card reader, which videographers need. If you're not into video editing, you might not need this port frequently.
Lastly, the battery life of this gaming laptop is long-lasting. Other laptops can only last for three hours or four hours as maximum. As for this laptop, it can last for 10 hours, which is its benchmark. If you wish to play a quick video game outside or in your favorite café, your laptop can survive even when you're there for how many hours. You can also do many tasks in 10 hours, even when you're outside the home. Since it's built to last long, you don't have to bring your laptop everywhere you go.
Pros
Durable
Has ample ports
Lightweight
Cons
Runs hot when you use
RAM is not upgradeable
Upgrading SSD has limitations
Conclusion
The Raze Blade 14 laptop is an exceptional laptop to consider, especially when you're a gamer. It received an above-average score from users because of many good points about the laptop. On the other hand, some things should enhance to make it more competitive than Lenovo or Dell.
The battery life is one thing why users gave it a good rating. Since the battery can last for 10 hours or more, many find it very convenient, especially in office works or studying. Most gamers prefer to play at home where there's a fixed connection and power source. As for some, they prefer to go out of the house for a different experience, and using this laptop will be in your favor.
The performance is also another reason to love it. Gamers admire the Ryzen processor, which makes sure you're playing your favorite game without any sluggishness or lag. The RAM may not be expandable, but it doesn't mess up with the processor's performance. Also, the graphic is impressive, letting you enjoy an exceptional gaming experience through a portable device.
Aside from that, users love how it's built durable but lightweight. Not all gamers enjoy bringing bulky laptops like Lenovo. As for this laptop, the size is right with a 14-inch screen, and it's not heavy at all. Whether you put it in your messenger back or backpack, carrying it around for longer hours is not a problem.
On the other hand, users didn't appreciate the camera quality of the game, especially pro gamers who want to stream their game performances. The quality is entry-level, but it works well during videoconferencing. If you want a better quality of output, it's best to opt for detachable webcams.
Also, another feature that users didn't appreciate is how hot it can get, especially when you're charging it. Some users complain that they can't use the laptop in their laps while playing because it's too hot. You'll need a small table where you can place it. It may not be advisable to use when you're in public areas that don't have tables unless you can bear the hotness of the device.
Nonetheless, the Raze Blade 14 is an excellent laptop to consider if you're looking for a top-performing one with excellent features and outstanding durability. You'll get the worth of its price once you start using it for gaming. Also, its performance is unquestionable.
Last update was on: August 14, 2023 10:26 am