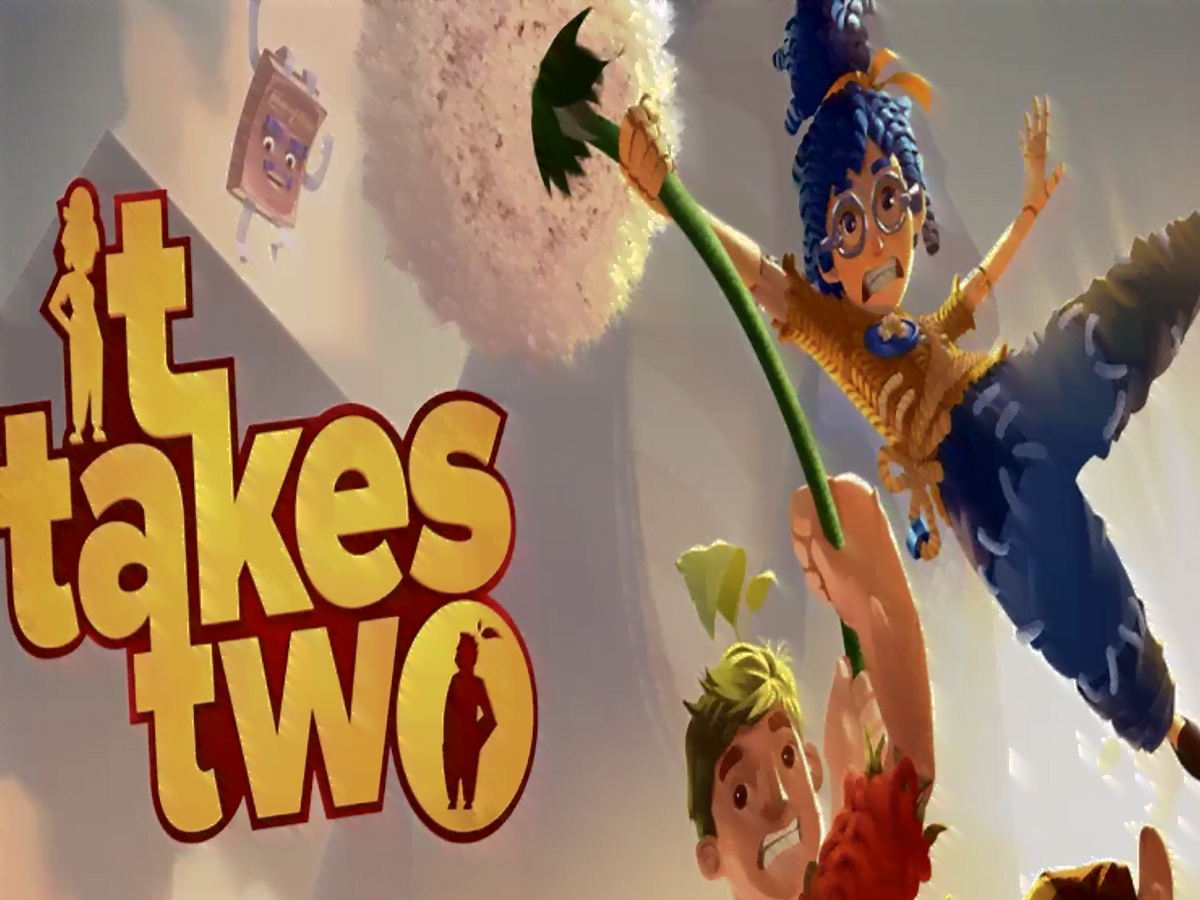 Love moves in ways unspeakable. At some point, you get to know someone, fall in love with them, walk down the aisle, and start a family in a suburb. If only the happily ever after sounds that simple, broken families would not be a problem. However, not all who went into the cycle ended up happily.
EA Originals and Hazelight created It Takes Two to mainstream the messy reality of divorce and how it affects a child's perception of love and life when their parents separate. However, its approach is light, and they injected a romantic comedy approach to this game. It's the journey of a couple coursing through their feelings and emotions while doing tasks together. You will experience more talk, more adventure, and more love as you ride the tide with them.
To have a better glimpse of what you should look forward to in It Takes Two, have a quick read on this review.
Gameplay
The problem of divorce and broken families is rampant in today's time. What the parents miss is the effect that the separation brings to their children. It Takes Two's story revolves around Cody and May, who have decided to split despite the emotional trouble it gave their daughter, Rose. As the latter wants to fix the relationship, she bought a Book of Love where the couple's adventure will begin to unfold.
The Book of Love turned the couples into dolls trapped in a magical world where they can only survive if they surpass each obstacle together. It Takes Two is a cooperative action-adventure game. It will require you to have a partner who will play as Cody or May and help you succeed in each challenge you must accomplish.
Some levels include tasks where you need to bust out squirrels, DJ in a nightclub, and bobsleigh in a snow globe. The screen is split in two, where you will see what your partner is doing, and you can move in sync. The game will not require you to copy what the other is doing, but you need to cooperate to finish and succeed. You will be using different tools to distinguish your actions, but every action is in pair.
Running, jumping, and problem-solving is a constant scenario in It Takes Two. You will also need to familiarize the art of timing because a split-second difference in your actions will send you to restart the entire puzzle. It can be a source of laugh and fight for the players, and it is also a touch of reality for others.
Each level offers new stories. Like relationships in real life, communication is key here. You will need to talk a lot and strategize. Always remember that it is not only about the gleeful experience, but it is also about saving the marriage to help Rose cope up with her parents' misfortune.
It Takes Two as a cooperative game is indeed a fun thing to do with the love of your life, friends, or family. It is light, fun, and challenging. No killings and violence, but there is more love and happiness.
Platforming and Game Progress
The game's overall platforming is beautiful and sophisticated. You can see that the game developer also considered the possibility of missteps. Thus, you can be automatically pulled to a ledge on some instances, especially if you are close enough to the platform. This way, you can enjoy playing without getting frustrated by those tiny but crucial difficulties.
It may not have the newest controls and movements, but the entire story gets the job done by giving you a light-hearted game on a Saturday afternoon. You will also appreciate the game's storyline, and the last thing you know, you are screaming in front of your TV because of an extremely engaging and challenging task.
Like other games, each level becomes more difficult as your progress. But with a good tandem with your partner, you will probably finish them in no time.
Issues Addressed
On top of the fun that It Takes Two offers is a deeper issue that people should be aware of. This game emphasizes the importance of relationships, especially those who are part of a family. It tackles the separation anxiety that their daughter, Rose, is beginning to experience as she witnesses her parents fight and decide to break up.
The game also highlights the importance of having an honest partner and the role of communication in a relationship. These heavy themes were all packed in a simplistic idea of fixing a broken marriage: do things together and fall in love again.
While some of you may not adhere to these ideas, that is what the game is all about. Nevertheless, it still does the job of applying real-life problems to a digital platform even if it is not an excellent game to blanket all the realities of divorce and relationships.
Technicalities
It Takes Two has one of the best visual displays among the video games released in 2021. You will probably appreciate how several objects transform to life and offer challenges to the players. Plus, it is an interactive game where your characters will need to talk.
The background music and sounds somehow offer familiar tones, and they run in harmony with the entire gameplay. We give a round of applause to Hazelight for providing a dynamic game with different graphics at each level, but the platforming will need more improvement.
Since It Takes Two focuses on a more adult film, divorce and broken families, you will need to supervise your young ones when playing this game.
Overall Experience
This video game is a fun way to understand better the realities and challenges of divorce. It may have a heavy message, but the overall experience is light, colorful, and engaging. It is one of the best-released games in 2021 when it comes to cooperative action-adventure games. It is not only mind-boggling, but it also encourages quality time and communication.
Last update was on: August 12, 2023 12:55 pm