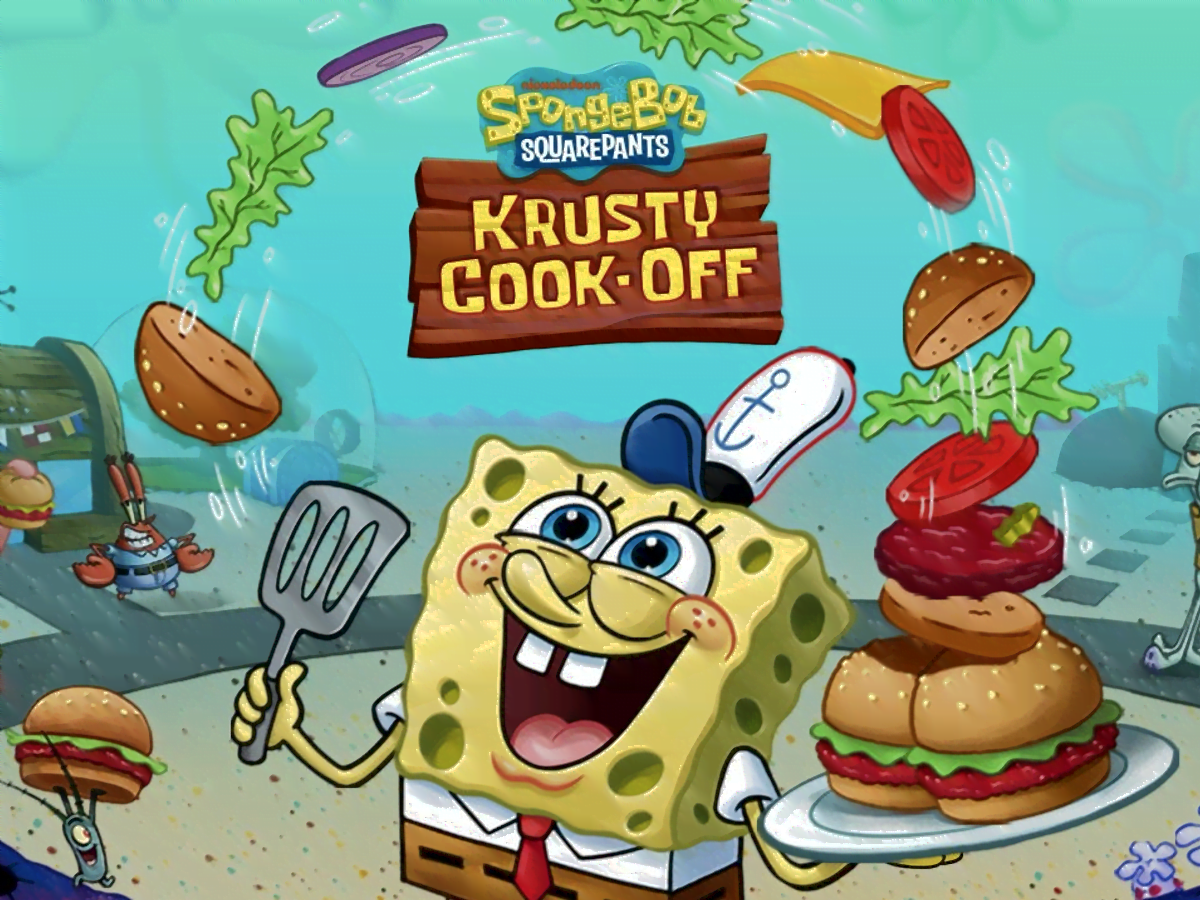 Developer: Tilting Point, Nukebox Studios
Release: May 12, 2020
SpongeBob is one of the favorite cartoon characters, not only by kids but also for young adults and teens. Last year, Tilting Point and ADG Technology Inc. released a game for all fans to enjoy on their smartphones and tablets. If you are curious to know how it feels like to serve customers at Krusty Krab, download SpongeBob: Krusty Coof-off now.
This game is free, and it's very easy to navigate. Whether you're a kid or an adult, all you need to do is to tap. If You need to cook, mix ingredients or serve, tap at the controls. It may seem easy at first, but you need to speed up as you increase your level if you don't want to lose your customers quickly.
The music and sound effects will take you back to your childhood, especially when you hear SpongeBob's voice. It's one of the highlights of this game, making it more interesting.
Aside from that, the developers did an excellent job in designing the game. The graphics are exceptional! It's even better than the graphics from the typical cartoon show. From characters to the food you'll be serving, the graphics will satisfy your gaming experience.
Playing the game is easy because the only main goal is to serve customers the food or beverage they want. As you continue to serve customers, you can complete the objectives. However, there's a big opportunity to improve the controls, like dragging ingredients or adding jelly on packages before serving them. The game focuses on taps, which can lead some gamers to boredom.
Another edge of this game is the upgrade system, which kids enjoy. You can buy new ingredients to boost your income or level your appliances up. Aside from that, you can customize your cooking area, from interior decorations to furniture. There's no need to spend anything because the money you're earning in the game is enough for the upgrades.
There are in-game purchases, which you can purchase through gems, but you don't have to spend anything to keep the game going. Playing and hitting every level's objective is enough.
One downside of this game is that it's not too engaging for older gamers. As you grow old, you prefer challenging games, which is not the case for this one. It works well for kids because of its gameplay, but this game may not suffice if you want more difficult gameplay.
Despite its gameplay, it's not a bad mobile game to consider because it can enhance your memory skills as you continue to play. It makes your mind attentive because you'll have to make the right order for all customers. It can even improve your skills in handling situations under time pressure.
The SpongeBob: Krusty Coof-off may not be for pro gamers, yet this mobile game is still worth trying, especially if you want to play something light. This game doesn't have to be hard before you can appreciate it. The sounds and graphics are enough to entertain you if you're killing time.
Concept
Serve Krusty Krab customers with their orders to earn money for upgrades. Like typical customers, when their orders are taking too long, there's dissatisfaction.
Graphics
The graphics are well-designed for this game, and it's as if you're watching a cartoon while playing. It's even better than the cartoon.
Sound
The sound is calming, as if you're on an island. Its upbeat music with sound effects, like frying sounds or receiving payments, is also catchy. It's not too distracting in the ears.
Playability
You play this game by level, and along with the finished level are upgrades that you can do to your working space. Your goal is to reach the number of coins required per level to move on to the next. It's straightforward, and there are no complicated controls.
Entertainment
This game is satisfying, especially when you want to kill time. It's not as challenging as other cook-off games since it's built for kids, but SpongeBob fans find it very entertaining.
Last update was on: September 6, 2023 6:43 pm