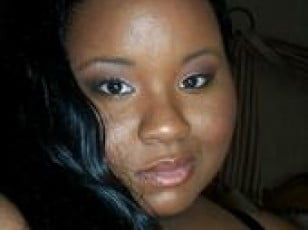 We are part of a generation of web-surfers. Drawn to the clicks and scrolls of the www-dot world. With just a left click of the mouse we are thrown into a sea of information, web garbage and strange porn.
Fever Magazine has traveled to a cozy little corner tucked away from the huge garbled and sometimes tacky pages of web junk to discover Lip Service Ink.
"It's a good place for people to be online." says Thais Mills, LSI's creator.
Her innovative approach to online entertainment news delivery was spawned by the recent events of Hurricane Katrina.
Prior to the storm, Mills maintained a successful journalistic career as one of the highest paid and most published entertainment columnists in the New Orleans area but when these publications "went under-water" says Mills, she found herself out of touch with her readers. She created Lip Service Ink as a way for her and displaced readers to hold on to each other and weather the aftermath of Katrina together.
Mills claims, "It just caught on to everyone else!"
At first glance www.lipserviceink.com looks like your everyday flash site but, turn up the volume just a little bit… you'll realize it is so much more.
While logging on you're greeted by the sexy and sultry voice of Thais Mills as she introduces the theme of her 69 minute web radio show. Yes, you read it right. SIXTY-NINE minutes.
"It only takes about an hour to read all the articles on the site." says Mills.
Although she has been doing voice over work since the age of eleven, Mills doesn't consider herself a radio personality.
"I'm basically just there for you; to keep you company as you enjoy what I am writing for you." says Mills.
Her site features articles and interviews with some of the urban entertainment industry's hottest and sexiest members.
Mills recently interviewed the sexy ladies from P-Diddy's new group Danity Kane. And surfers are tuning in! Her website received over forty-thousand hits last month alone. The proof is definitely in the pudding , y'all.
Mills attended college in New Orleans where she established her area of expertise in Public Relations and Marketing. But being creative with her "ink", Mills branched out and began to work for several popular publications. She displayed her uniqueness as she wrote from the womb, in character as an unborn baby, for a column based on her sister's pregnancy.
Mills, also wrote a column where her dog, Mr. Lyriks, discussed "Bark Beef". Mills brought both her creative style and industry experience together to create LSI.
"This was my way of bringing media spectrums together." says Mills. "I had to be out of the box."
The lip service doesn't stop there though. Just when you think its about time to hit the X button, Mills' artistic venture Enticing Objects, beckons you for one more click quickie. Enticing objects features bold colored pieces of art produced by Mills herself.
From refrigerator magnets to Hyp Clyps even one-of -kind canvass paintings. And if you're looking for some personalized, one-on-one action with Ms. Mills, she also provides private marketing sessions over the phone.
Holla! Now based in Houston, Texas, Mills is no longer writing columns but has continued doing voice over work and has geared her creative energies into projects such as www.lipserviceink.com and Enticing Objects.
At only 25 years old Mills has displayed her business savvy and individuality in an industry dominated by trend-following. Yet, Mills remains humble saying,
"In this business you have to set yourself up on a platform where you can shine light back on your friends. Don't' be stuck up with your ink."