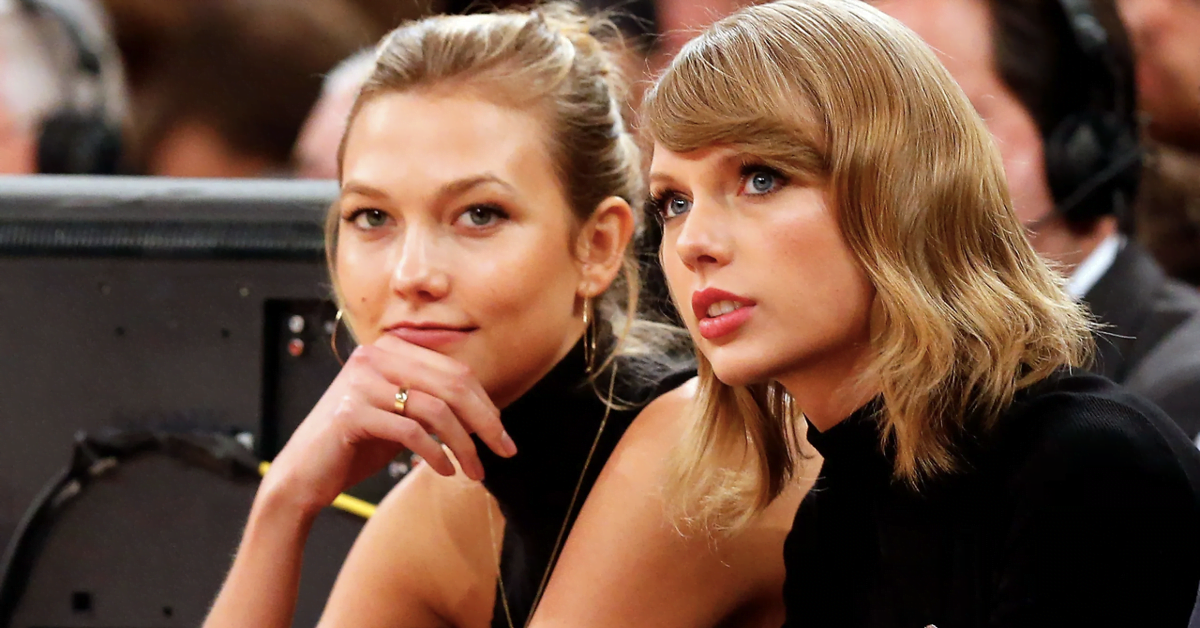 Karlie Kloss continues to be a supporter of Taylor Swift. The 31-year-old model's relationship with the "Fearless" singer might be unclear, but she was spotted at Swift's "Eras Tour" performance on Wednesday. The last of six shows at SoFi Stadium, marked the conclusion of Swift's North American tour's first part.
Fans and photographers saw her at the venue, and a video circulated online that illustrated the surprise with emojis like a siren, eyes, and an exploding head. However, Kloss was not there as an official Friend of Swift (FOS). Us Weekly revealed that she didn't sit with other celebrities like Emma Stone in the VIP section. Kloss was instead with her friends Marianne Fonseca and Misha Nonoo, sitting in the regular seats.
Entertainment Tonight indicated that security escorted Kloss to the VIP area at some point, but fans noticed that during "Bad Blood," she was back in her original non-VIP spot. From that position, she swayed to the music, a song in which she once appeared in the video.
Known as "Klossy," she recently became a mother for the second time with Joshua Kushner. She did not sport any specific Swift-related attire or friendship accessories. She opted for a casual look with jeans, a white vest, and sneakers. Yet, she did not shy away from taking selfies with fans and danced to hits like "Shake It Off" and "Don't Blame Me."
Unlike many other attendees, Kloss has kept her experience at the concert private, not sharing any pictures or posts. Simultaneously, the evening marked a milestone for Swift, who announced the release of "1989 (Taylor's Version)," set to drop on October 27, the original album's release anniversary.
Swift and Kloss had a tight-knit relationship about ten years ago, becoming friends in 2013 when Swift performed at the Victoria's Secret Fashion Show, where Kloss was modeling. They repeated the collaboration a year later and even appeared together on a Vogue cover in 2015, labeled "best friends."
The duo's friendship grew more public during Swift's "Bad Blood" era, with Kloss featuring in the 2015 music video, accompanying Swift on her tour, and partaking in her well-known Fourth of July festivities. They were often seen together, sharing meals, attending games, going on road trips, having sleepovers, and accompanying each other to various events. Some fans even speculated about a romantic connection between the two.
However, their public appearances became less frequent. Swift was notably absent from both Kloss's 2018 and 2019 weddings. Though Kloss claimed they were still "good friends" in late 2018, she was seen with Kendall Jenner during Swift's feud with Kim Kardashian and Kanye West. She even took a holiday with Scooter Braun while Swift was openly in conflict with him regarding her music catalog.