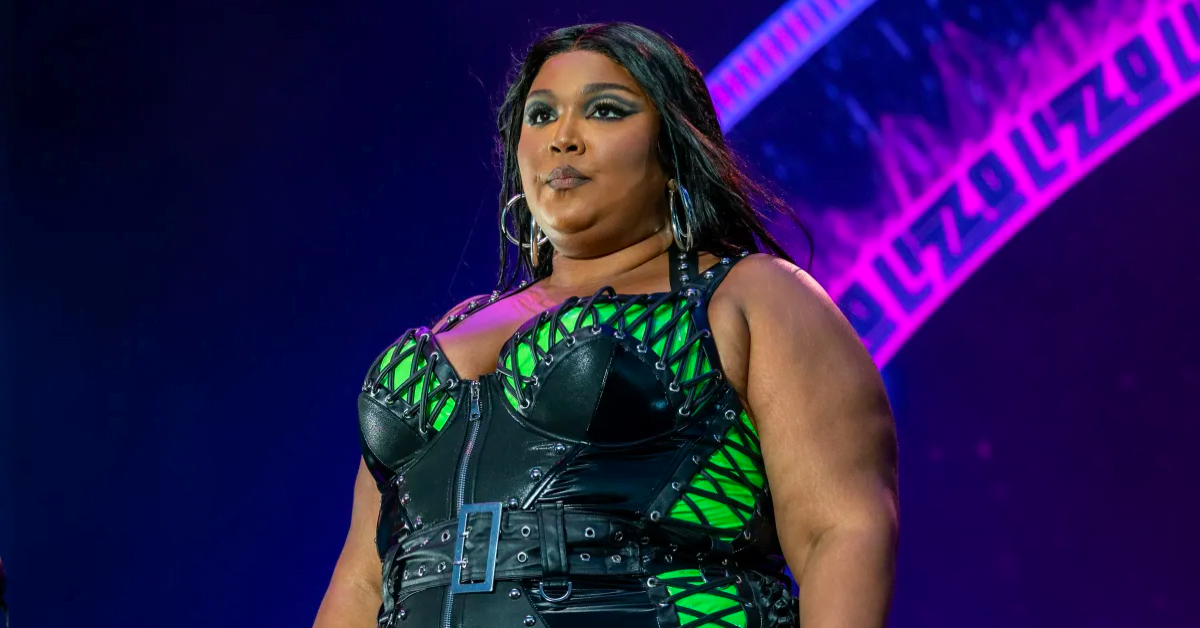 Shortly after the news emerged, Beyonce discreetly addressed Lizzo's legal situation.
The lawsuit filed against the "About Damn Time" singer by three former backup dancers accused her of sexual harassment, weight-shaming, and fostering a toxic work environment.
Lizzo, whose real name is Melissa Viviane Jefferson, has been vocal about body image from the start. She expressed to Vogue in 2020 that merely claiming to be body positive is lazy, aiming instead to normalize body acceptance.
Her songs, such as "Tempo" with lyrics like "Thick thighs save lives" and "Scuse Me" with "Mirror, mirror on the wall, tell me what you see / It's that, oh my God, it's lookin' heavenly," reflect her dedication to self-love.
However, in a subtle response to the lawsuit, Beyonce removed Lizzo's name from her song "Break My Soul (The Queens Remix)," which she performs during her Renaissance Tour.
Originally, Beyonce mentioned Lizzo alongside other music icons, but during a show on August 1, she excluded Lizzo from the remix and repeated Erykah Badu's name multiple times.
The legal complaint was filed against Melissa Viviane Jefferson, her production company Big Grrrl Big Touring, Inc. (BGBT), and Shirlene Quigley, the captain of Lizzo's dance team.
The plaintiffs, Arianna Davis, Crystal Williams, and Noelle Rodriguez, made shocking allegations of sexual, religious, and racial harassment, as well as disability discrimination, assault, and false imprisonment.
The encounter between Lizzo and the plaintiffs began when Davis and Williams met her while preparing for her reality TV show in March 2021.
Rodriguez was later hired to perform in Lizzo's "Rumors" music video and joined the dance team.
The lawsuit revealed that contestants on the rapper's show were asked to participate in a distressing nude photo shoot, which Davis found particularly troubling.
This experience set the stage for the uncomfortable and sexually charged work environment that Lizzo's employees would face.
Hostilities reached a peak in February 2023 after a show in Amsterdam, where Lizzo invited her dance crew to the infamous Red Light District.
The lawsuit described a disturbing scene at a club called Bananenbar, involving nude performers, dildos, and bananas.
Lizzo allegedly pressured Davis to touch one of the performers, despite her clear refusal.
The lawsuit also included accusations of racism within BGBT's management, with the Black members of the dance team allegedly treated differently and subjected to disparaging remarks.
As of now, Lizzo has not responded to the lawsuit or any requests for comments.
In March 2022, Lizzo appeared on the cover of People's Women Changing the World Issue, where she confidently embraced her body icon status.
She emphasized creating her own beauty standard and deserving attention for her talent and hard work.
The same year, Lizzo launched Yitty shapewear, promoting the idea that every body type deserves to feel good and confident in what they wear.
It's not about being brave or seeking approval, but simply celebrating and embracing one's own body.