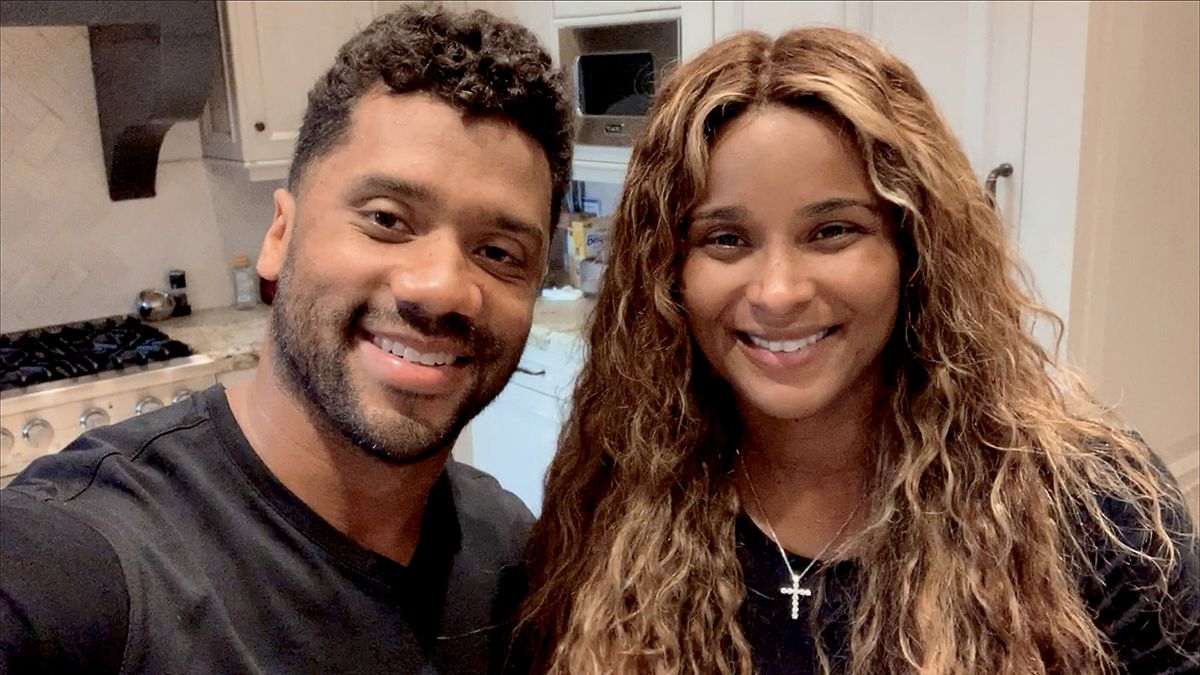 Ciara Shares the First Family Photo After Welcoming Son With Russell Wilson
Saturday (July 25th) Ciara shares the first family photo via Instagram since baby Win was born. The family stands in front of a blue balloon backdrop that presents "welcome home." There are also large silver balloons that spell out Win and a huge gummy bear-shaped arrangement. The latest addition to the family makes them a family of 5 now. With big sister Sienna Princess, Wilson, and Ciara's 3-year-old daughter, as well as 6-year-old big brother Future Zahir, whom the singer shares with her ex-fiancé, rapper Future.
Ciarra and Russel first announced that they were expecting in January of this year, and the star has been sharing photos of her developing body on her social media.
In one of the photos, she shared a series taken for "British Vogue," where she spoke about being pregnant during a global pandemic. She wrote:
"Pregnancy during COVID has been a unique experience! While it's also been challenging, I'm truly grateful to be surrounded by my family during this time."
From the hospital, the day of Win's arrival Wilson, shared a smiley selfie, captioning it, "Happy Birthday WIN!!! Mommy & Daddy Love You!" He also went on to share his son's full name, the birth date of Thursday, July 23, and the birth weight of 8 lbs., 1 oz.
Along with the welcoming of their newborn, Russell takes time to react and welcome a new teammate, Jamal Adams. The Seattle Seahawks are trying to reinforce their defense ahead of next season. Their offense was magnificent last season. And with Adams in the backfield, they will unquestionably be a much more well-rounded team. Accomplishment after accomplishment, for this Quarterback.
Let's not forget he became the first NFL quarterback with a winning record in each of his first eight seasons in the NFL. And he has the ultimate NFL win of a Super Bowl ring. Which makes Win a perfectly fitting name for their baby boy.
Last update was on: September 6, 2023 12:27 pm