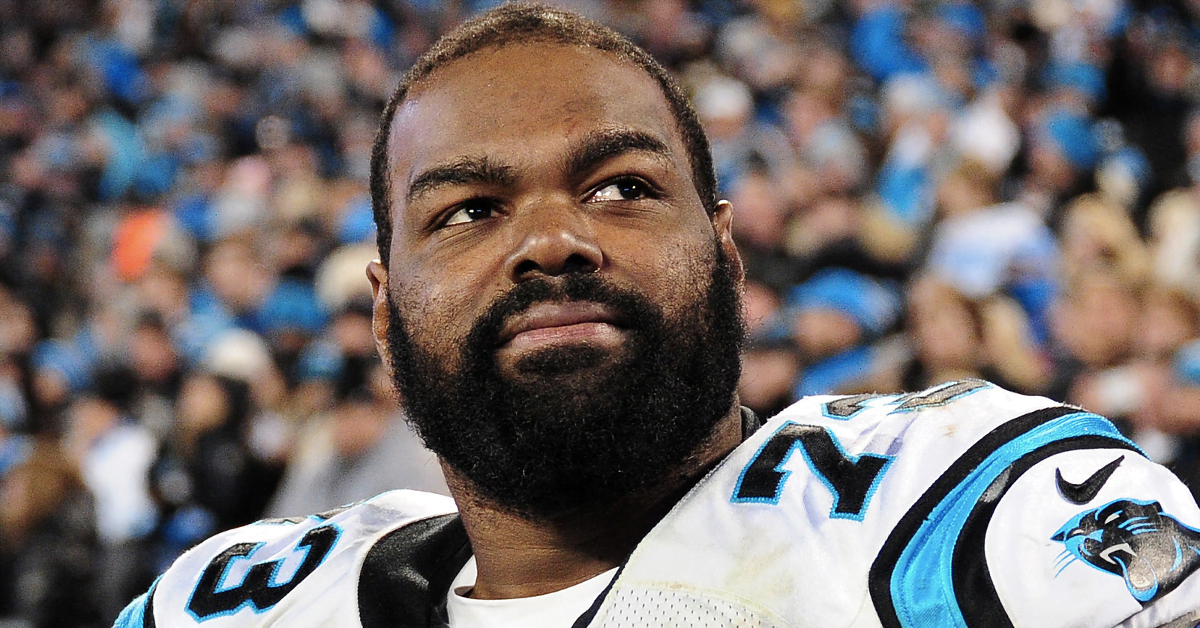 Michael Lewis points fingers not at himself but the cinematic industry for potentially taking advantage of former NFL athlete Michael Oher, the main focus of his renowned book, "The Blind Side." Lewis conveyed to The Washington Post that the profits from the movie adaptation were about $350,000 for both him and the Tuohy family. While the Tuohys intended to share their portion with Oher, he refused any money, hinting at possible legal action. Hence, they placed his royalties in a trust for Oher's child.
Lewis mentioned in a conversation with the Post, expressing his concerns about Hollywood's financial mechanisms, emphasizing that the Tuohys didn't hoard the money. Disputing Oher's claim that the Tuohys weren't truthful about his adoption and overlooked him in the book rights agreement, Lewis disclosed that their pact with 20th Century Studios had already been settled before Alcon Entertainment took the movie rights. Even though the movie grossed about $500 million, Lewis states that the profit share was insignificant, an issue he's discussed with his representatives at CAA.
Lewis defended the Tuohys, saying their decision for a conservatorship over traditional adoption was quicker and a response to the National Collegiate Athletic Association's reservations about Oher attending the University of Mississippi. Lewis lamented, "Witnessing the entire situation, it's saddening. The Tuohys provided Oher with abundant support and affection. His distrust is startling."
This story underscores the potential misuse of conservatorships involving celebrities, reminiscent of Britney Spears' situation, alongside questionable Hollywood revenue-sharing techniques. Earlier this week, Oher contended in a Tennessee court document that the Tuohys deceived him into granting them conservatorship, robbing him of personal rights and a significant amount of money related to the book's rights. The Tuohys retaliated, accusing Oher of inventing these claims and attempting a $15 million shakedown during his ongoing book promotion.
Although "The Blind Side" was lauded, particularly Sandra Bullock's Oscar-winning role, it faced backlash for perpetuating certain racial clichés. These biases suggest that impoverished Black kids merit attention only due to their athletic prowess, sidelining their intelligence or virtues. Oher, depicted by Quinton Aaron in the 2009 film, has publicly expressed his dissatisfaction with the movie, indicating it adversely affected his stint in the NFL. Furthermore, at a Google event in 2007, Lewis ironically commented on Oher's academic standing at Ole Miss.