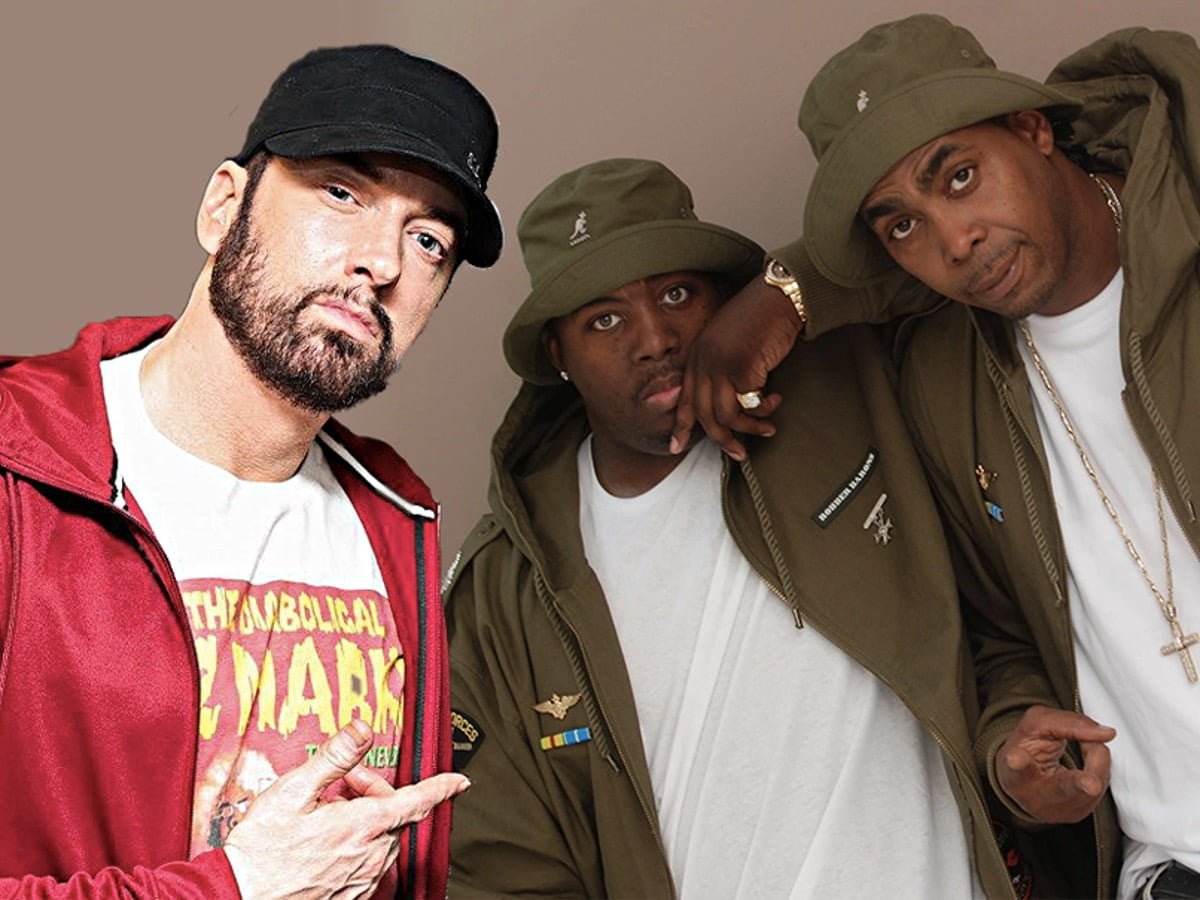 As a fan, you love Eminem's collaborations with various artists, whether the legends or rising ones. This month, you can anticipate that Slim Shady has new songs coming up and this time with rap music business's powerhouses Snoop Dogg and Kanye West.
According to DJ Whoo Kid, Eminem's collaboration with Snoop Dogg comes with a new song that fans can check out soon. This Twitter message has already raked in 2,178 social media likes which inform you that many fans are truly looking forward to Eminem's collaboration with other musicians for new tunes.
Besides Snoop Dogg, you can rejoice in the fact that Eminem's collaboration with Kanye West is a reality. This update comes as Tidal teased the duo's work and its title is "Use This Gospel (Remix)."
Additionally, Jay-Z's streaming platform retweeted the quote featuring its question to 'Ye about the estimated time of arrival or ETA of the musical composition. Kanye West is expected to release a playlist of his unreleased tracks, per media reports.
Eminem's collaboration with the "Donda" rapper is believed to be a part of that song compilation. If you can remember, back in September 2020, Kanye West posted a mysterious tweet.
He remarked that he possesses a remix of "Use This Gospel" in his vault. This song is Eminem's collaboration with the "Through the Wire" rapper.
Moreover, Kanye West's "Use This Gospel" tune is a production of Dr. Dre. Kanye West revealed in his Twitter message last year that this song he performed with Slim Shady is his daughter North's favorite.
When you read Kanye's Twitter message, he thanked Eminem for sharing his rapping prowess with him on the "Use the Gospel" remix. Kanye Omari West also affirmed that he had always respected and loved the legendary Detroit rap star.
The "Heartless" rapper also told Eminem that he felt honored to have the latter bless his song. This September 18, 2020 tweet of Twitter user @kanyewest has amassed more than 31,600 likes at the time of writing, which tells you that countless fans are certainly expecting Eminem's collaboration with 'Ye.
Last update was on: July 27, 2023 10:19 pm