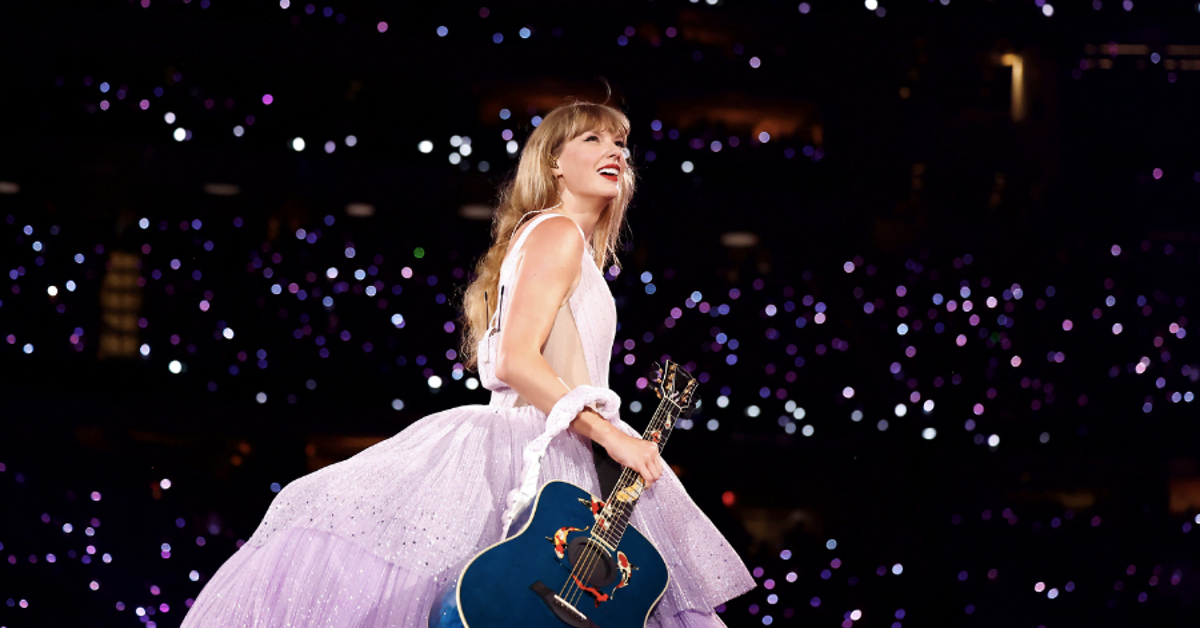 Taylor Swift has made substantial contributions to various food banks throughout the nation as she travels for her concerts. One such beneficiary, Second Harvest in Silicon Valley, received Swift's financial aid in the latter part of July. The chief philanthropy officer of the organization has stated that this support will enable the feeding of half a million individuals in the coming month.
Unlike the lyrics to her song, "Cruel Summer," Taylor Swift is ensuring that food banks in the regions where her concerts take place are well-supported. Besides performing to fully-packed venues, this renowned singer channels part of her substantial ticket earnings into significant contributions to local food banks and pantries all across the U.S.
In Silicon Valley, where the food bank Second Harvest mainly operates in San Mateo and Santa Clara counties, Taylor Swift's generosity was particularly felt. On July 28, a significant sum was donated by Swift, confirmed Shobana Gubbi, the chief philanthropy officer. Gubbi described the day the contribution was received as extraordinary, expressing immense excitement among the Second Harvest team.
Shobana Gubbi extended her gratitude to Taylor Swift through an email, thanking her for utilizing her celebrity status to support the food banks nationwide during her Eras tour. She emphasized how Swift's contribution in Silicon Valley will greatly enhance their continuous endeavor to supply wholesome meals, especially at a time when the demand has soared to the levels experienced during the peak of the pandemic.
Taylor Swift, who boasts an estimated wealth exceeding $740 million, may reach billionaire status through her Eras tour. Financial experts, including Forbes, have speculated that this particular tour might add around $500 million to Swift's personal fortune.
Although Gubbi refrained from revealing the precise amount donated by Swift, she did confirm that the donation came with no restrictions. Second Harvest can allocate the funds as it sees fit. Gubbi further noted that an impressive 95% of every dollar received is channeled directly into their services.
Before the pandemic, Second Harvest provided food to roughly 250,000 people monthly. That number has now doubled, and in Silicon Valley, almost one-sixth of the population requires food aid. Factors such as inflation affecting food costs and widespread job losses in Silicon Valley have further strained the area's food banks. The discontinuation of increased CalFresh EBT benefits in March 2023 has also burdened struggling families.
Gubbi expressed that the support from individuals like Swift goes beyond mere financial aid. It raises awareness, and as she believes, "This is a solvable problem. We can end hunger."
Second Harvest is not an isolated case of Swift's generosity. Media outlets, including CNN, have reported similar acts of kindness towards the Arizona Food Bank Network, Seattle's Food Lifeline, and Three Square Food Bank in Las Vegas and southern Nevada.
Swift's philanthropic endeavors extend beyond food banks, as reported by Billboard. In 2011, she gifted nearly $70,000 to a library in her hometown, and in 2017, she committed a donation to the Joyful Heart Foundation, assisting sexual assault survivors. Her other acts of charity include contributions toward her fans' educational loans and service dogs.