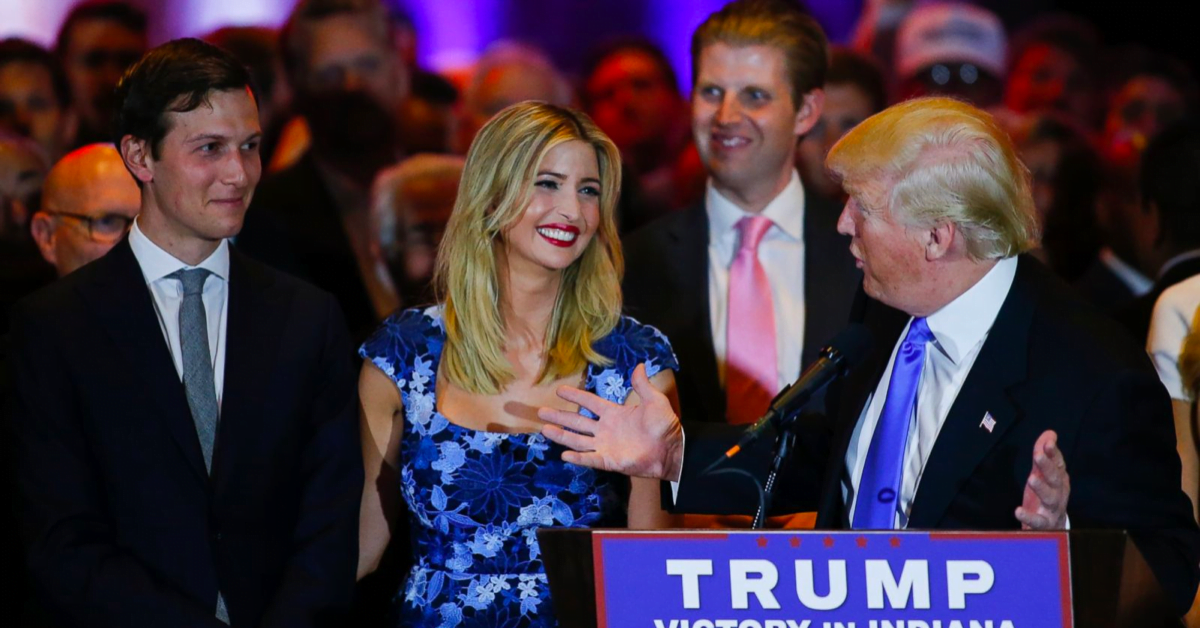 In the wake of a series of unfortunate events, ex-President Donald Trump finds himself entangled in a web of legal troubles, incurring massive campaign expenses, and now facing yet another indictment on Monday.
This time, the grand jury, assembled by special counsel Jack Smith, charged Trump for his involvement in attempting to interfere with and overturn the 2020 presidential election results.
Despite these challenges, hope might still be on the horizon for Trump's aspirations of returning to the White House, as reported in a revealing piece by Vanity Fair.
The article suggests that Ivanka Trump and her husband, Jared Kushner, could be the unexpected saviors, rescuing Donald Trump from his legal and political predicaments.
Donald Trump had been grappling with various lawsuits and the disdain of Republican donors, with Governor Ron DeSantis as the GOP's favored candidate.
However, the tables may be turning, as Jared Kushner and the former first daughter have shown newfound willingness to be associated with him, attending multiple events together and supporting his political endeavors.
Notably, experts interpret this as a strong signal that Ivanka and Jared are prepared to once again stand with Trump as he vies for the presidency.
According to sources cited in The Guardian via Vanity Fair, the power couple's return to Trump's side appears to be driven by his rising popularity in the polls.
Trump is currently leading among his Republican rivals and is in a close race with President Joe Biden for the presidency.
Observers attribute Ivanka Trump and Jared Kushner's support to their business acumen and ambition, as they see Trump's potential presidency as a gateway to accessing significant financial opportunities from countries like Saudi Arabia and China.
The media outlet quoted a former Trump administration official, who noted that Jared is now getting involved because Trump's popularity is surging, and he needs to safeguard his interests, particularly in the Middle East.
Although Trump may celebrate having his daughter and son-in-law back in his corner, his celebration may be short-lived.
NBC reports that this week, Trump was charged with four counts related to conspiring to obstruct and defraud the United States, impeding congressional proceedings on January 6, conspiring against the right to vote, and obstructing the certification of the electoral vote.
Former Vice President Mike Pence played a pivotal role in this indictment, as he provided recorded notes of conversations regarding Trump's efforts to overturn the election.
Furthermore, Trump is facing lawsuits in Georgia and New York, adding to his legal woes and making his road to the White House even more challenging.