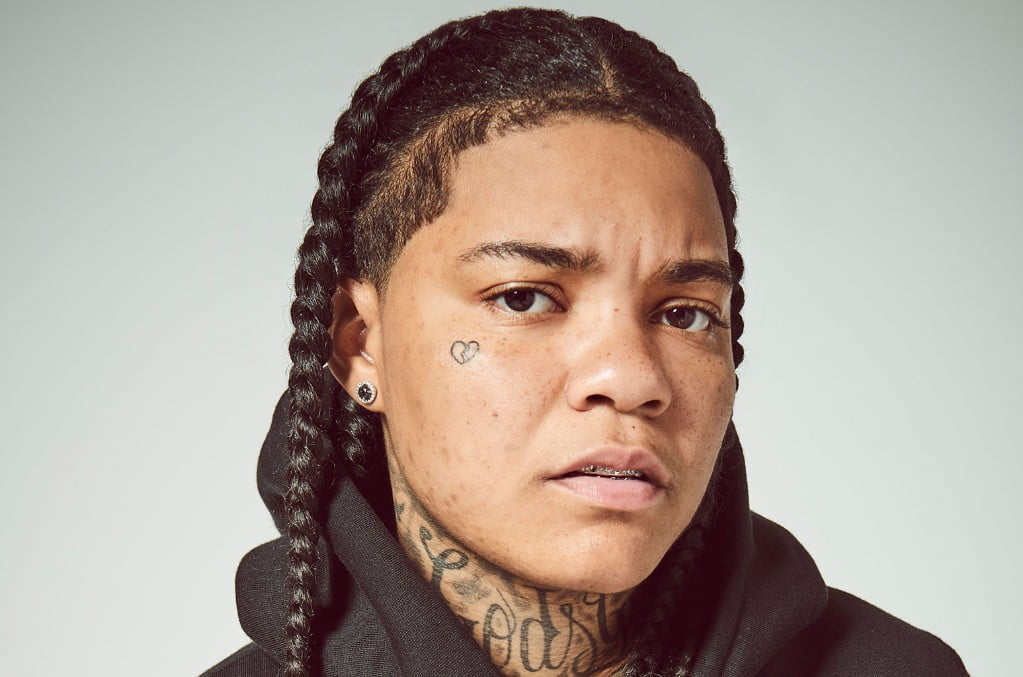 Young M.A. returns with the Mike Zombie produced track "Big Steppa."
With just over a month of her released collab with  Fivio Foreign the music video dropped for their single "Move Like A Boss," the visual has racked up more than 3 million views on YouTube. The drill track is produced by Non-Native, Bordeaux, and Saint Cardona. Which will reportedly appear on Fivio Foreign's next project. On today's episode of Verified, both the Brooklyn rappers join from home to explain how they linked up for that song.
Three weeks prior to this new single "Big Steppa". She released another visual to her "Angels verse Demon" cut from her latest project Red Flu, which sees 7 produced tracks. The visual arrives courtesy of Marc Diamond and shows our known Hennessy sipping, Young M.A out on the streets with her team. It's a departure from her catchier, club-ready singles, leaving way from some of the hardest, bars heard from the New York star so far.
Catching up to today, Young MA has been delivering lyricism with an effortless, laid-back flow since she came on to the rap scene. Again she has delivered with another new single. Retaining that same recipe for the Mike Zombie produced "Big Steppa." On that note, Zombie continues his flare with another hard beat, fastening M.A. with a blend of uncanny synthesizers and distorted 808s. In short, the perfect backdrop for her to flex, rapping without showing to develop even the slightest sweat. Play the song below.
Last update was on: September 6, 2023 1:15 pm