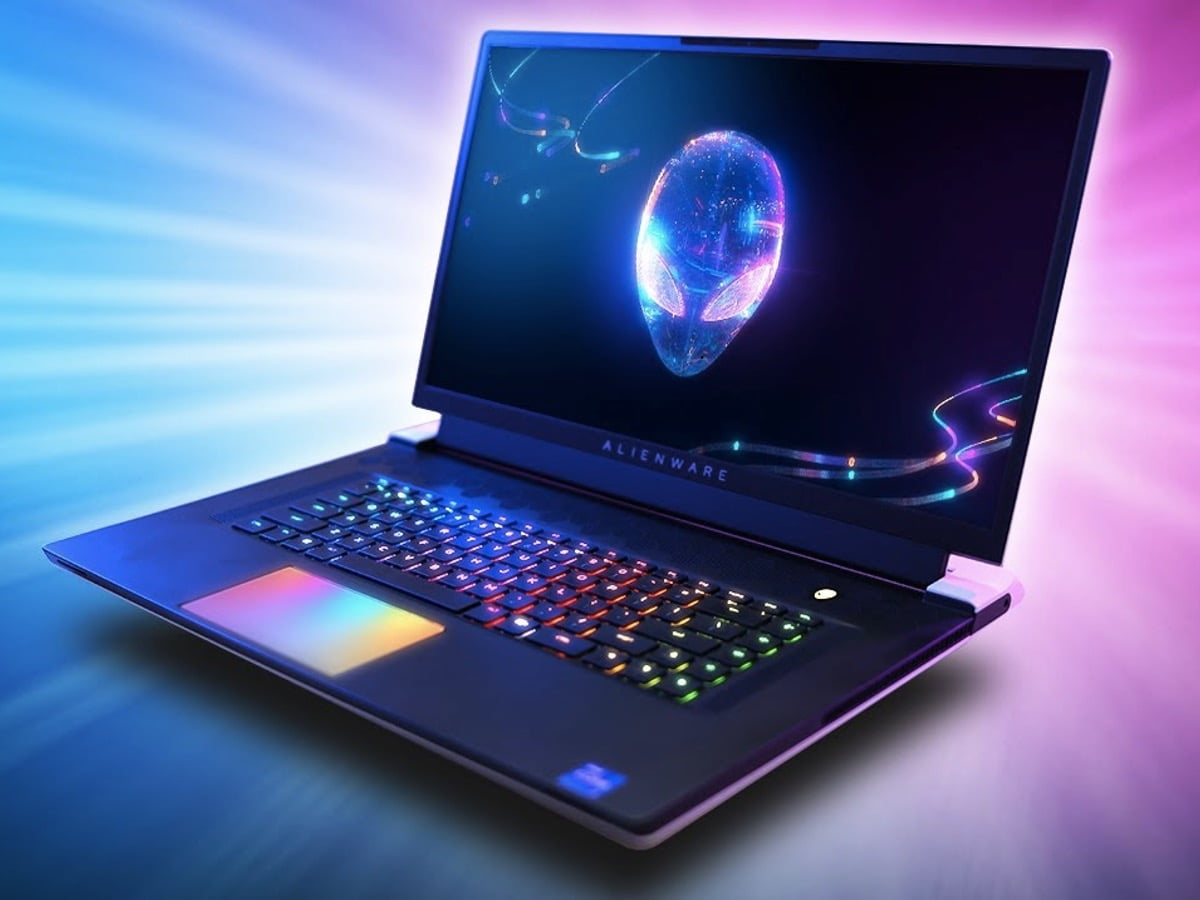 Gaming laptops are becoming popular nowadays, and people prefer to buy them more than typical laptops because it has everything you need, from profession to entertainment. However, these laptops are pricier than typical laptops you can find in the market. On the bright side, if you have the chance to upgrade, you should buy a gaming type with exceptional performance. 
Many gaming laptops are dominating the market these days, and you'll never run out of choices. However, if you're struggling with choosing what to buy, here's the Alienware X17 review to consider. 
What's in the Box?
The box comes with an Alienware X17 laptop that measures 15.71 by 11.79 by 0.84 inches. It boasts its exceptional size because it's very handy in many ways. Users are satisfied with the size of this Alienware laptop because it fits perfectly in most laptop bags. Carrying it when you go outside is also not very hassling because it's not too big at all. Plus, the weight adds convenience as it only measures 7.05 pounds. If you always go out to work or study outside your comfort zone, you'll find it very convenient to carry this Alienware laptop anywhere you go. 
Another feature that caught the attention of many users is the design because it's very elegant despite having a modern touch. It's unlike typical laptops that look the same because this model looks very futuristic. It's like a tablet with a detachable keyboard, but it's a laptop. Moreover, the matte texture makes it more appealing in users' eyes, which is another thing you'll love. 
The durability of this laptop is also another feature you'll appreciate. You don't have to buy a new one after a year because you can assure that this model will last longer. It comes from high-quality materials that will keep it long-lasting, regardless of frequent use. 
Aside from the Alienware unit, it also comes with a charger for the 87Wh battery. There are no other freebies, like gaming mice or headphones, unlike other brands. Nonetheless, the performance will already satisfy you. 
Specs
Display Resolution: 3840p by 2160p

Processor: Intel Core i7-11800H

Internal Storage: 2TB

RAM: 32GB DDR4 XMP

Camera: 720p

Connectivity: Wi-Fi 6E, Bluetooth 5.2

Ports" two USB-C 3.2 Gen, one Thunderbolt 4 port, two USB-A 3.2 Gen, one micro-SD slot, one mini-DisplayPort 1.4, and one headphone audio jack
Features
The Alienware X17 laptop comes with interesting features that will convince you how exceptional it is, such as the following. 
The battery life of this Alienware model is average where it can last for about four hours when you're using it for gaming. Most gaming laptops can last this long, but other brands can last longer. When you're using it moderately, it can last longer, but if you're planning to utilize it outside, you might need to bring your charger along. 
The performance will not disappoint you because it uses an Intel Core i7-11800H. It's exceptional for multitasking. You can browse the internet while watching movies or playing because there's no sluggishness when you use it. Moreover, there are minimal app crashes, making it more advantageous than other gaming laptops. 
Aside from that, the performance will not compromise your gaming experience because it uses 32GB RAM. You can play any game you prefer, whether an action or tactical, and you can enjoy playing it because of its impressive performance. 
When it comes to the display resolution, it has an average resolution of 3840p by 2160p. Still, you can anticipate a decent quality, which makes the graphics of whatever you're playing more appealing. However, some still think the resolution can be improved, like other gaming laptops. 
The camera of this Alienware model meets the expectations of the users because it uses a 720p-camera. Videoconferencing is satisfying because your viewers can still see your image. There's minimal noise in the background, but it doesn't compromise the clarity of the image with good lighting. 
The keyboard is also another point of discussion because it's too small for gamers but has the right size for other users. The good thing about it is that it's comfy, letting you type for longer hours without feeling tired. Aside from that, you'll also love its backlight, as well as the touchpad's backlight. 
Lastly, the speaker quality of this model is exceptional. You'll love how Alienware designed it along with the keyboard in a honeycomb style. You can play anything without creating too much noise, even when you turn the volume up. Regardless if you're playing your favorite playlist or playing a game on the stereo, you'll love the sound it produces. 
Pros
Abundant ports

Elegant design

Powerful performance
Cons
Pricey 4K configuration

Average resolution

Small trackpad
Conclusion
The Alienware X17 laptop meets the expectations of many users, especially gamers. Most gave it an above-average rating because of its features.
The performance and RAM assure a satisfying performance when you're watching movies, playing gamers, or browsing the internet. There's no lag when you switch from one task to another. Plus, there are minimal app crashes while multitasking. 
The audio quality is also impressive, thanks to its exceptional speakers along with the keyboard. These are stylish and satisfying to hear because they don't create excessive noise when you play anything, even when you turn the volume up. 
Lastly, the camera gives a decent performance, regardless if you're on videoconference or posing for a shot. There are a few noises in the background when the lighting is poor, but you can still fix the clarity while using the camera. 
On another note, users didn't appreciate the touchpad of this Alienware's model. It's too small, which may not be favorable if you're a gamer. Plus, the keyboard looks too compact, which might give you a little bit of hassle if you're used to using the typical keyboard size. 
Despite some points that need improvement, this Alienware laptop is still worth the try. The performance, battery life, and audio quality are already reasons to admire, especially if you're into gaming. Even though the camera and touchpad need some improvement, the overall features of this Alienware model are already impressive.