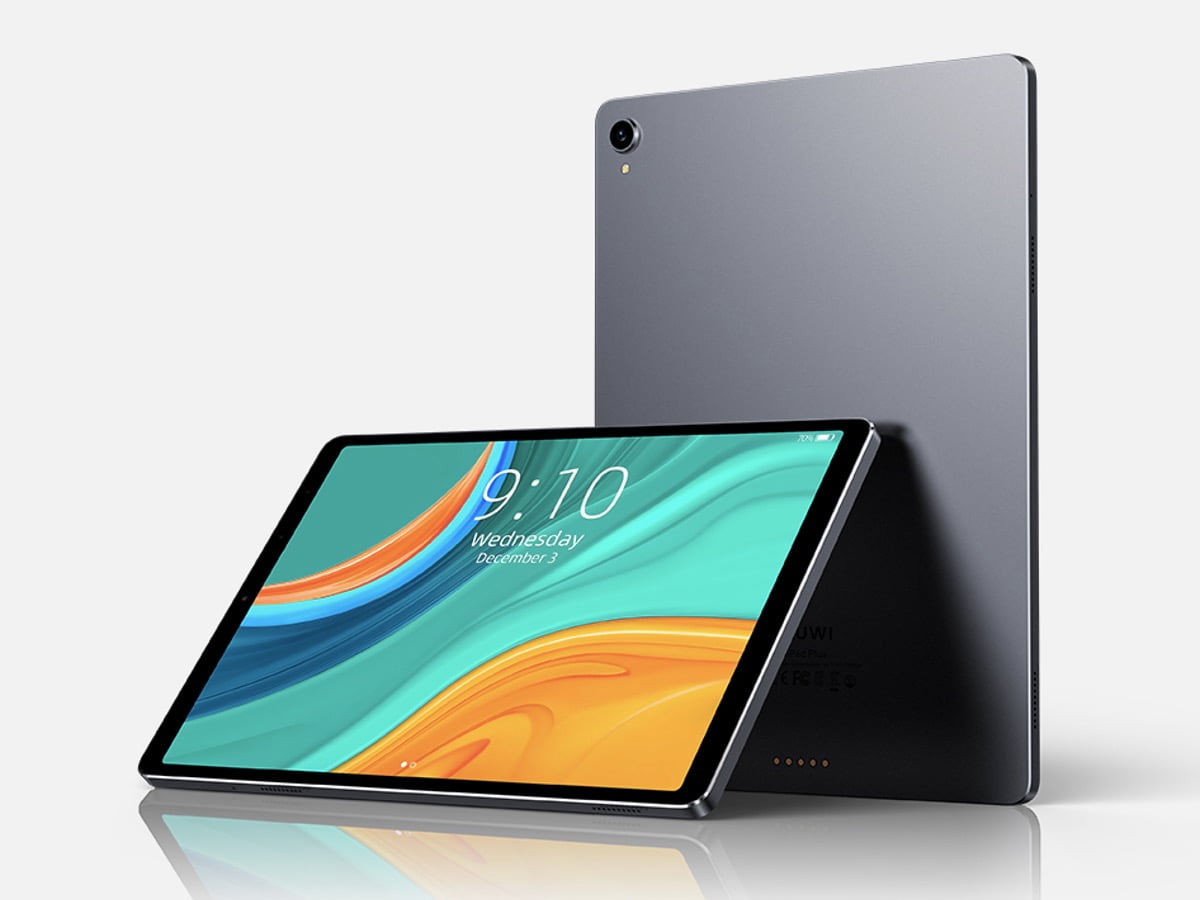 Tablets are also in-demands these days because of their portability. You get a smartphone and a laptop in one device when using a tablet, which is why many users consider getting one for work or studies. However, the market these days offers many laptops that have the same size as the display screen of laptops. You should consider the Alldocube iWork 20 Pro tablet review if you want a smaller but performing one. You'll know why it's worth your investment. 
What's in the Box?
The box comes with an Alldocube iWork 20 Pro tablet that measures 255 by 181 by 9.6 millimeters. It has exceptional size for a tablet where it can fit almost any messenger bag. Holding it while walking is also not hassling at all, thanks to its size. Furthermore, it only measures 600 grams, making it more convenient to bring. You can bring this tablet anywhere you go, especially in cafés or working hubs. 
You'll love how sturdy this tablet is since it comes from high-quality materials. The screen doesn't easily break, or you don't have to worry about getting scratches because it's very sturdy. 
When it comes to its design, many users admire how elegant it looks. It doesn't use a color that's too bright, which makes it more appealing. You don't have to put a cover on it because it looks appealing already. Plus, the logo on the bottom-center of the tablet adds appeal to its overall look. 
Aside from the tablet, you can expect an inclusive keyboard. Many users admire how classy the keyboard is as well. It's very comfortable to use, making it easier to type while using the laptop. Plus, you'll undoubtedly love the matte texture on the keyboard. Plus, it's very portable, letting you carry it with ease, along with the tablet. Also, it comes with a charger for its battery. 
Specs
Display Resolution: 1920p by 1280p

Processor: Intel Celeron N4120

RAM: 8GB

Connectivity: Bluetooth 4.2, Realtek 8821CE, Wi-Fi 802.11ac

Ports: one USB Type-C, two USB 3.0, one micro-HDMI, audio jack, and one microSD card reader
Features
The Alldocube iWork 20 Pro tablet has many competitive features compared to other brands along with its league. Here are the best features you'd find impressive as well. 
The display resolution is impressive for its league because it displays 1920p by 1280p high-definition graphics. You'll enjoy watching any movie or series while using your tablet because of the quality graphics displayed on the screen. Furthermore, it displays exceptional graphics while playing any mobile game on your device. 
The performance of this tablet is decent, but some still think it falls short in many ways. It uses an Intel Celeron N4120, which prevents lag while using the tablet. Even though there are times that it slows down while transitioning from one task to another, it still gives a decent performance when you're browsing the internet or playing games.
It comes with 8GB RAM, which makes it impressive because it makes every gaming moment less sluggish. You can play most games without interruption, thanks to its added RAM. 
When it comes to its battery life, you can count on this tablet. You can last over five hours when you use it moderately, which is very competitive for a tablet. Some tablets in the market don't have a long-lasting battery, but this model meets users' expectations. You can bring it outdoors without having any problem getting its battery drained immediately. 
You'll love how responsive the touchscreen of this tablet is. Navigating is not very hassling because you can easily open or move to another activity with a gentle touch. 
Lastly, the audio quality of this table is not disappointing. If you play music or anything on the stereo, it still gives you a decent sound, letting you enjoy it without unwanted noises. You can play your favorite playlist or any song from a different genre and enjoy it. Also, this tablet comes with an audio jack port to let you connect a headset or earphones while listening. 
Pros
Comes with a keyboard

Long-lasting battery life

Elegant style
Cons
Low storage

Outdated Bluetooth 4.2

Pricier for its quality
Conclusion
The Alldocube iWork 20 Pro tablet received an above-average rating from many techies because of its quality and performance. For its league, it's very competitive compared to others. However, some users stressed the need to improve some features, like the camera, but it's still worth your money. 
The performance lacks a little bit compared to other brands, but the 8GB RAM makes it more competitive, especially when you're into gaming. You can do anything and multitask with minimal sluggishness. There's minimal interruption when you're using the tablet in different activities. 
The display resolution of this tablet is impressive, that you can enjoy any movie you watch. If you're a gamer, you'll love how it displays quality graphics on the screen as you play your favorite game. Plus, it's excellent in editing photos, which is another feature users admire. 
You'll even love how it comes with a portable keyboard. Not all tablet comes with this freebie, which is why many users recommend it, especially if you prefer working on a tablet. The keyboard even looks very elegant, like the tablet. 
Lastly, users also love how long-lasting the battery life is. You can use this tablet for over five hours, which is very competitive, unlike other brands. Bringing your charger is not necessary when you only need to go out for a few hours in your favorite café as long as you moderately use it. 
On another note, Alldocube needs to improve the camera quality of this tablet. Even though it's not ideal for photography, some users still utilize the camera for videoconferencing. It's better to have a clear camera, especially when you're working. Nonetheless, the rest of the features are already satisfying. 
If you're searching for a competitive tablet to buy for work or studies, you should consider this model. It gives a decent performance and long-lasting battery life, which many users admire. If you have the budget to buy a new tablet, you should consider this one.