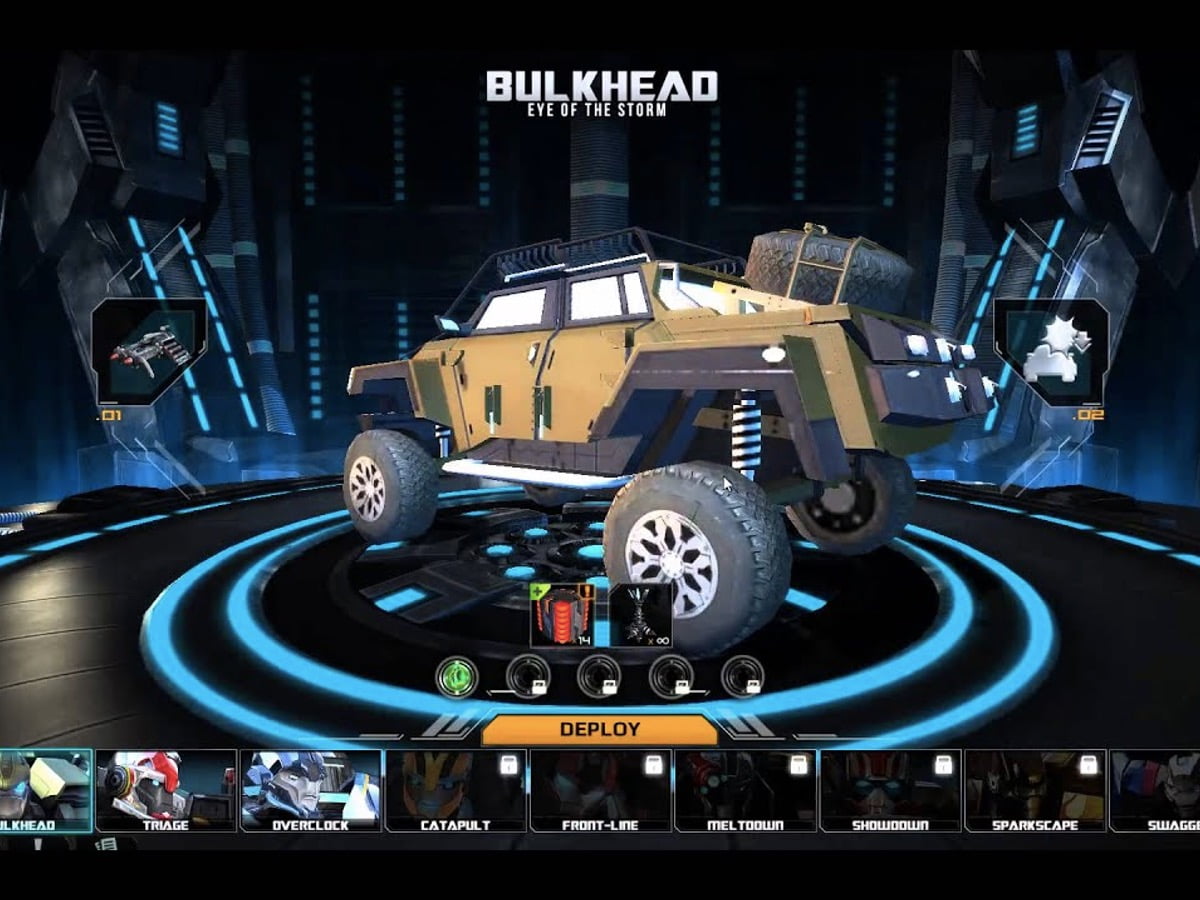 Strategy games are least played in the gaming industry before, but nowadays, people enjoy playing these games, especially adults. It helps a lot in enhancing their strategic skills, which they can also utilize in real life. However, there are minimal games that are good enough for other gamers in the market. If you can't find the best out of many options, here's the Bulkhead review to convince you why you should start playing it. 
Game Information
Released Date: November 8, 2021

Developer: Team Sabaton

Publisher: Team Sabaton

Genre: Real-time, Strategy, General, Defense

Console: Computer
Story
The story of this video game revolves around the world of Bulkhead, and this world is made of steel and snow. The story's main protagonist doesn't have a specific name, but it's an armor-clad Soldier. This soldier's purpose is to defend a girl along with her. These two are inseparable. However, it's a cruel world in Bulkhead, so they had to face a lot of struggles.
One day, the girl fell into a trap. There's no way to free her, which made the soldier helpless. He watched the girl as she fell into the traps, helplessly, as a beacon passed through the dark sky. It appears that these two have to run away from something, which is the main purpose of the video game. The soldier needs to protect the girl no matter what happens. 
Gameplay
The gameplay of this video game is easy to understand. There are no complicated instructions, which is why it's the perfect video game to play when you're relaxing from a stressful day at work or school. You'll play it in a third-person perspective, and you need to control the hulking, armor-clad protagonist, who's a soldier. Along with the soldier is a girl, and these two are inseparable, which is why the game's main challenge is to make sure that the girl is safe no matter what. It's more of a defense-type of a video game than attacking someone. It's a tower-defense game, which is unlike other video games that focus on attacking other parties. 
One of the things you need the soldier to do is to defend the girl. He also had to build towers and protect these as these are the only things left. You'll also have to wield a frozen cannon, which adds action to the entire gameplay. 
Aside from defense, the gameplay also includes a little bit of combat wherein you'll control the soldier as a third-person shooter. There are maps in the video game interface and weapons that you can use to kill enemies as you defend your towers. 
There's quite a challenge on the gameplay because the enemies are not typical small enemies. You'll take on big enemies, which is why it can sometimes be challenging. You'll also collect resources after beating your enemies, and you can use these to upgrade things. The weapon is unique, unlike other weapons from typical action games. You'll use a frost cannon to battle your enemies, which is one thing you'll also love. 
You can only play this video game on computers, but you'll still enjoy it because it comes with other features you'll appreciate. 
Features
Bulkhead comes with many gaming features that you'll undoubtedly love, like the following. 
Bulkhead has unique gameplay because it doesn't involve a lot of characters, unlike other videogames. You only need to control one character, the soldier, and you need to defend the girl who comes along with you, no matter what happens. It's easy to understand that you don't have to be a pro gamer to enjoy it. At the same time, it's also challenging, which is why gamers admire it. 
The graphics will not make the game boring as well. You'll love its 3D graphics, which add excitement to the overall gameplay. The soldier looks very strong, but what you'll admire more is how terrifying the enemies are, especially the size. It's unlike the typical strategy game you'll play on other consoles because the enemies can also be challenging. 
Aside from the defense gameplay, there's a little bit of combat involved using a frost cannon. Most gamers encounter swords or guns as weapons for combat, but you'll use a cannon to defend your towers in this game. 
There's no story, which other gamers wanted. The story is shallow in that it only talks about how a soldier with no name needs to defend a nameless girl throughout the game. It may lack narrative, which others don't appreciate, but to some who prefer a light video game, they would prefer it more than video games with deeper stories. 
Lastly, the sounds and music used in the video game are not boring as well. You'll have fun playing it throughout, which is one reason why gamers can't get enough of it. It's not scary, but it's also not on upbeat music, which matches the video game's graphics. 
Conclusion
Bulkhead is one of the underrated video games on computers, but most gamers gave it an above-average rating. 
The graphics are not disappointing at all since it comes in 3D style. The backgrounds' graphics suit the theme of the video game, while the characters are also unique by design. The graphics team did an exceptional job in designing the graphics. Plus, the effects of the combat system don't make the character look weird. 
The gameplay is also unique, and you can play it from a third-person perspective. The main game interface is exceptional, where you can see the character, the map, and the weapon you use throughout the game. The instructions are easy to understand, but they will not bore you at all. 
If you're tired of typical strategy games you play on computers, you should consider playing Bulkhead. It's suitable for gamers who want real-time strategy because you have to defend the girl and your towers throughout the game. It's not boring to play since you have to fight enemies to get resources as well. It's the best game to play if you want light ones. 
Last update was on: September 6, 2023 4:51 pm