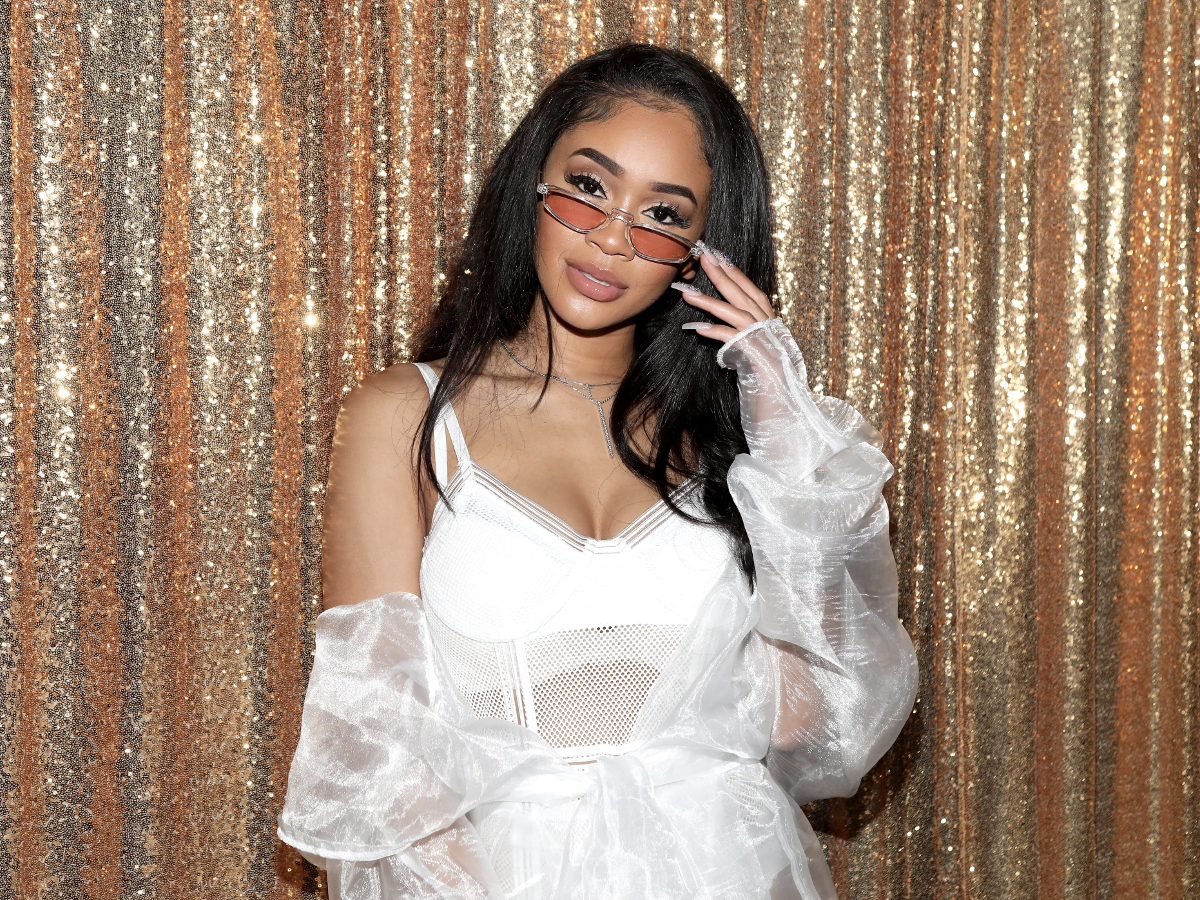 Saweetie may be busy with all the pots she has her hands in, but this didn't stop her from making her friend and collaborator feel happier for her special day.
Everything was warm and fuzzy between Dreezy and Saweetie after the latter surprised her on her birthday. The two ladies may have been busy with their individual careers, and this comes as no surprise as it is well known that they are working together on something special.
But, despite all this, Saweetie still took some time out of her busy schedule to organize a nightclub-like birthday gift for Dreezy while they were in the studio. Well, Dreezy's birthday isn't until March 28th, but it's the thought that counts.
In a short video Dreezy shared online, Saweetie enters Dreezy's studio with a tray complete with birthday signs sparklers in hand. Dreezy was shared her surprise with what happened and made sure to tag Saweetie on her post.
Dreezy recently talked about being very busy nowadays, and she spoke about keeping herself occupied with different projects to help her career. She is not only writing her music, but she is also penning new hits for her peers.
It isn't uncommon to see these artists so committed to the grind, but Dreezy is probably a step or two above everyone right now. It's understandable for her not to have expected anyone to celebrate her birthday early. And that's exactly what make's Saweetie's surprise that much sweeter and appreciated.
For now, you can look forward to more whole-some interactions between the two. Of course, their fans can also look forward to more amazing music from these collaborators. With this birthday surprise, many are wondering just what Dreezy will do for her friend in the future. But, what everyone knows for sure is that both of them are ready to make waves on the rap scene again.