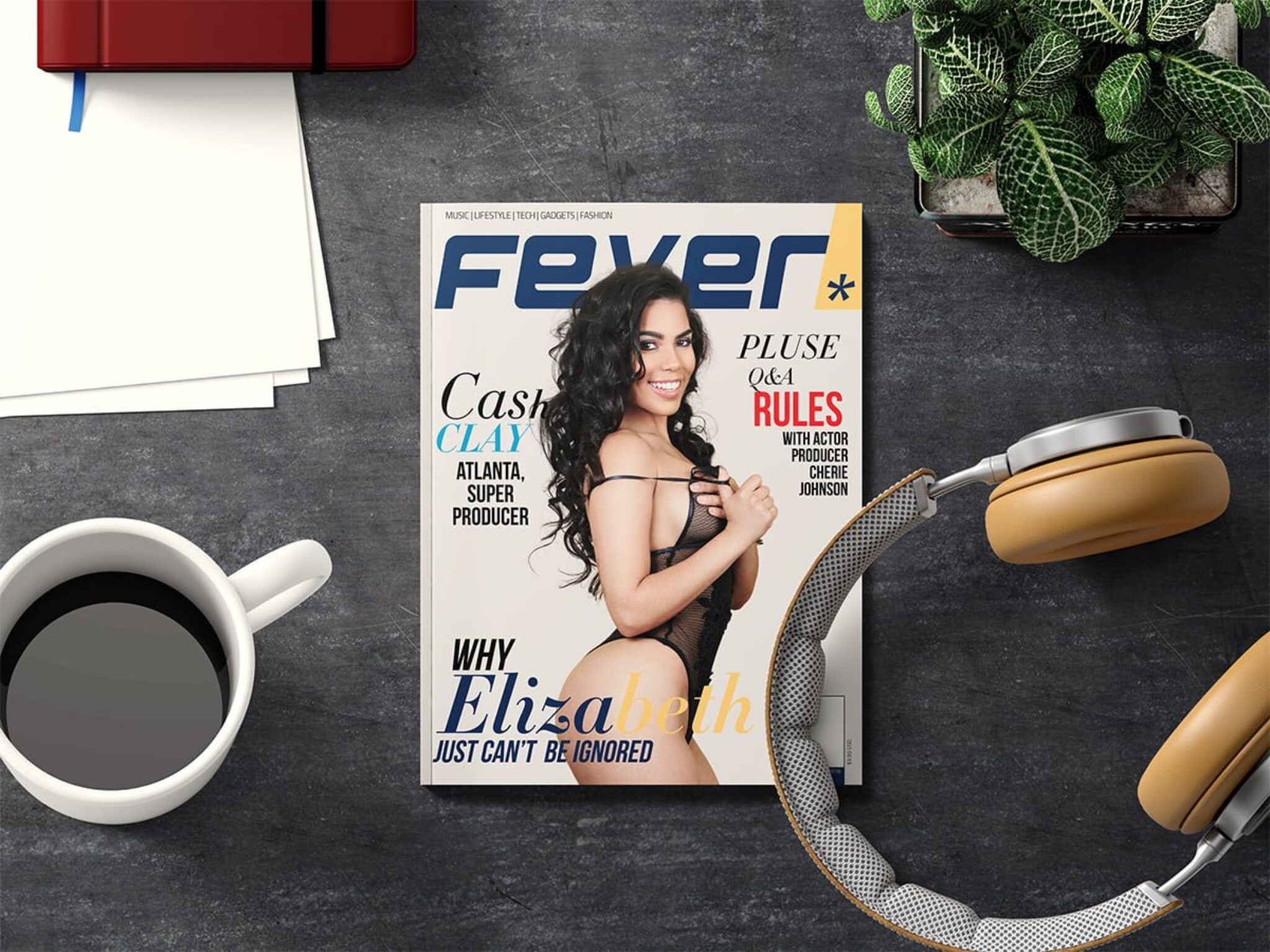 Popular men's publication Fever Magazine has decided to take a more inclusive approach. Fever recently announced their rebrand as a lifestyle magazine, where exciting subjects intriguing to all sexes will be covered and all-star writers and personalities contributing.
November 6, 2018
It's probably true to say the day of the "men's magazine" has past, with most people finding it much more interesting to read things without such a narrow focus, even if the quality is high. Fever Magazine, never one to fail in the quality department agree, recently celebrating the eye-opening news they are going through a rebrand taking a more broad lifestyle approach towards publishing and their subject matter. The enthusiasm both from the Fever Magazine team and their readers is high and rising.
"Fever Magazine was an early pioneer of the online magazine with a stellar reputation in the industry," commented the always passionate Founder and CEO of Fever Darrell Green. "I want to continue to find new ways to present and distribute digital content whilst proving a rewarding experience for our readers."
Green continued, "The transition from a Men's magazine into a lifestyle publication is not a new idea, it is Fever returning to its roots to provide quality coverage for a wide range of topics enjoyed by both male and female readers."
Coming on board with the new Fever is a number of people sure to excite, in addition to its well-known favorites. Just a sample of who has been revealed so far include Cherie Johnson former child star, actor, author and producer who was seen on the hit sitcoms Punky Brewster and Family Matters. On top of that seasoned professional John Blassingame, Publisher of Black Men's magazine, as well as several other notable publications, has joined up with Fever as director of distribution. The expectations surrounding the rebrand of Fever are off the charts.
Some of the areas the rebranded Fever Magazine is covering include entertainment, interviews, tech, gadgets, women, and the always-on-fire Fever TV. Recent articles highlights like coverage of the L.A. District dismissing rape charges against Sylvester Stallone, a review of the in-demand new Razer Phone 2, Kanye West leaving politics behind, news on the Niki Minaj and Cardi B. phone number leaking beef, a deep digging interview on Funk Trap music with Antonio Ramsey, and much more.
Expect the quality and diversity of content to just continue to grow as Fever continues to turn heads towards their new emphasis and direction.
Feedback from readers has been completely positive across the board.
Justin S., from New York, recently said in a five-star review, "I loved Fever Magazine from the start, but I have to be honest I like the new turn they have made in content. I can enjoy it and my wife does too. Fever has pulled that off masterfully, without losing their creative edge. Fully recommended in every way."
Fever Magazine offers both print and digital subscriptions at their growing website, along with a selection of past favorites for those who want to explore the history of their work.
For more information on Fever Magazine or to subscribe be sure to visit https://www.fevermag.com.
About Fever Magazine
Fever Magazine is a sexy and sophisticated publication that delivers the hottest celebrity news, fashion, music, gadgets, and games. Every issue is filled with provoking articles and stunning visuals that are both intellectual as well as entertaining.
###
Last update was on: August 24, 2023 4:11 pm