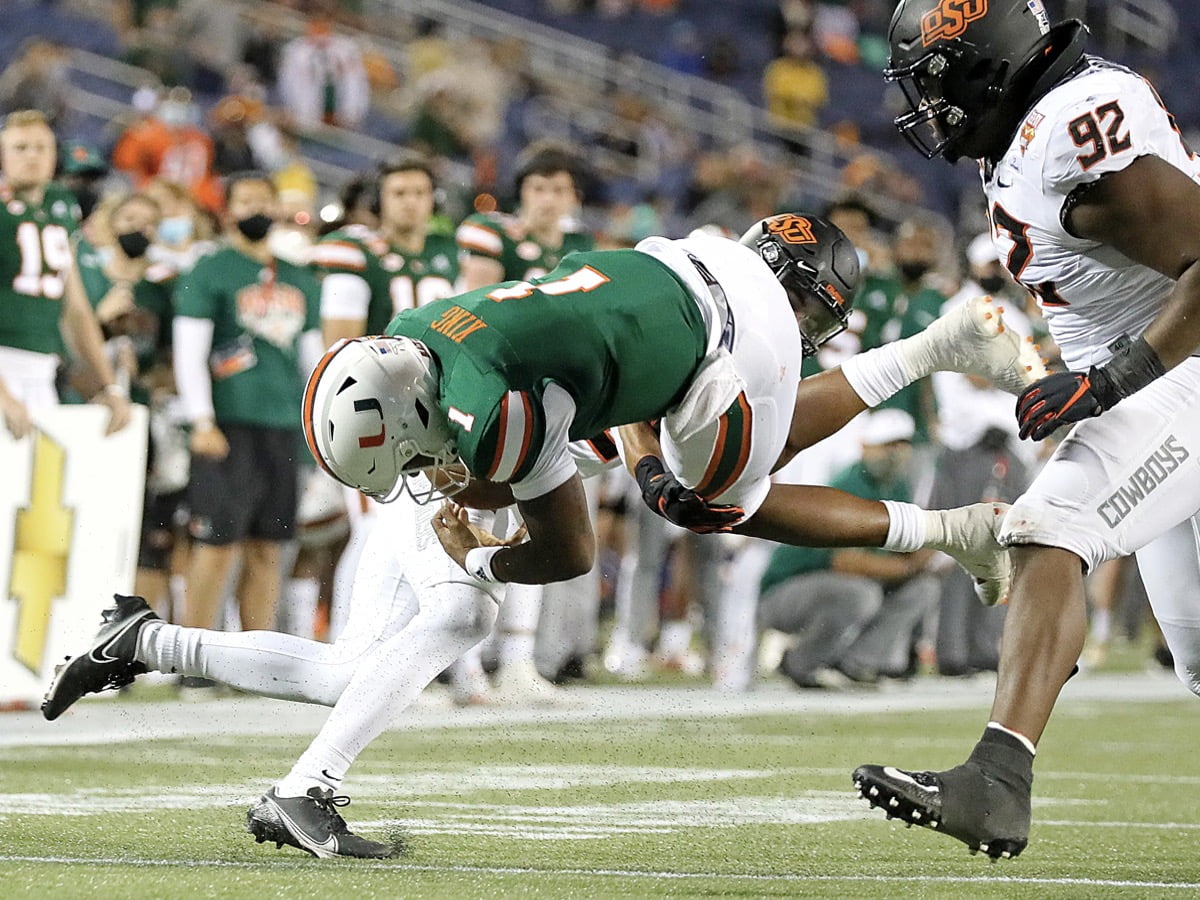 CORAL GABLES, Florida – Miami Hurricanes announced that quarterback D'Eriq King would need surgery to recover his injured right shoulder, potentially missing the remainder of the season.
This announcement could potentially destroy the Hurricanes' chance of getting into the Atlantic Coast Conference. His injury could potentially be his last appearance in his college football career.
D'Eriq King's injury came from the second half of the Hurricanes' game against Michigan State last month. Despite returning a few minutes after walking out of the field, the audience could see the pain in his eyes.
After the game, the Hurricanes realized that D'Eriq King would need surgery to heal his right shoulder. Coach Manny Diaz said last Monday that King's injury removed any hope of making it before the end of the season.
As a result, Diaz said that while King receives the treatment he needs, "it's going to be Tyler Van Dyke's team." Van Dyke started the Hurricanes' last two games. Despite struggling in the season, the Hurricanes were the top picks in the Coastal Division race.
As D'Eriq King approaches the end of his college career, no player in college football amassed the number of touchdowns he accumulated in his career.
King completed 66% of his passes this season. These statistics make King one of the country's best dual-threat quarterbacks.
Diaz said that King is always welcome to compete for Miami after making important decisions for his promising football career.
Last update was on: May 3, 2023 12:36 pm